Major car part supplier Delphi has inked a deal with a major LIDAR company, baking laser scanners into its turnkey kit for autonomous cars. The deal will see Innoviz Technologies supply solid-state LIDAR scanners to add to Delphi's work-in-progress system, which should give car-makers a shortcut to vehicles that can drive themselves. While Delphi might not be a household name, the vehicle parked outside many of those houses are likely to have at least some of the company's components inside.
That heft as a tier one supplier in the auto industry is what Delphi is counting on with its autonomous car system. The company has most recently been working on integrating the various sensors required for self-driving vehicles to understand the environment around them in a way that doesn't look out of place compared to a regular, "dumb" vehicle. Back in May, for instance, we took a test ride in a customized Audi that, if it wasn't for the Delphi wrap, probably wouldn't be recognized as an SUV that could pilot itself.
One of the lingering issues around that move to sensor discretion has been LIDAR. A portmanteau of "light" and "radar", the sensors have gained popularity in recent years for the technology's ability to create 3D maps in real-time. Often seen mounted atop autonomous cars, they spin at high speed and bounce lasers off the surrounding area, building up a point cloud of depth information. From that, the vehicle can figure out what objects are around it, and how they're moving.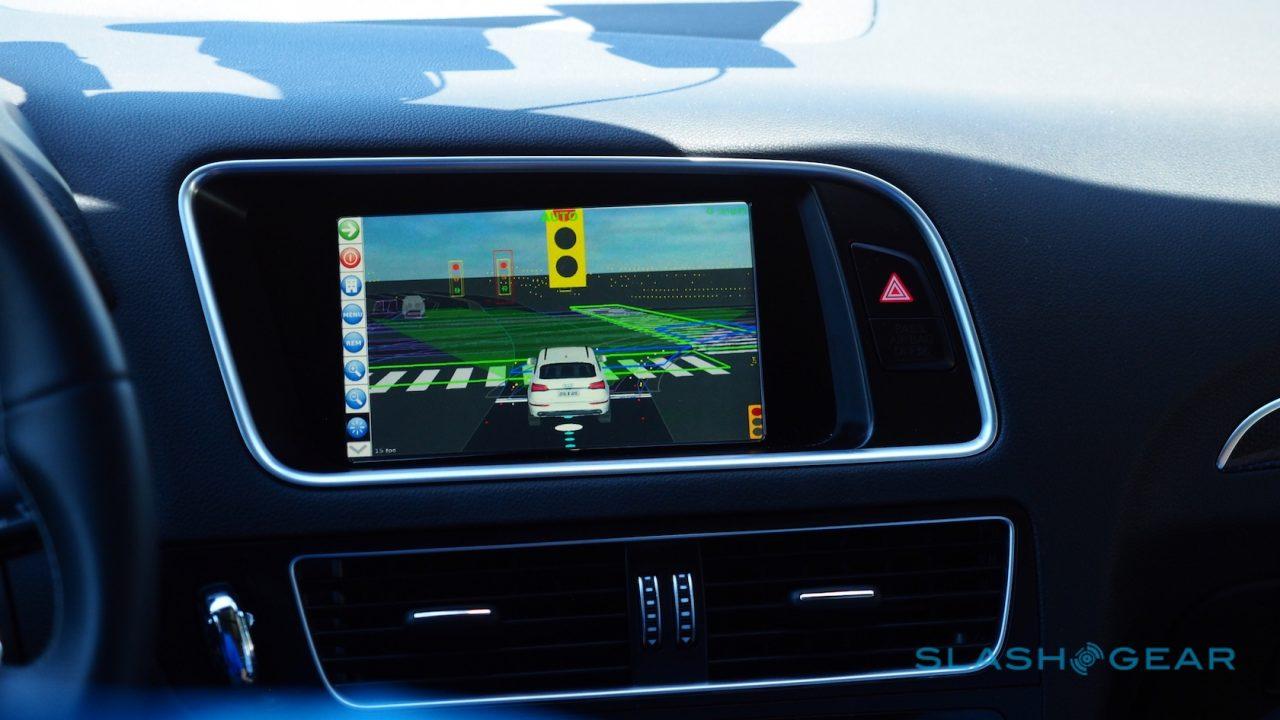 The cost of LIDAR scanners, though, can be prohibitive. Though more affordable, solid-state versions are coming down the line, they're often still the single most expensive component in a self-driving car. That has pushed some automakers, most notably Tesla, to follow other sensor routes like cameras, radar, and ultrasonics, in an attempt to bypass the more costly technology.
Delphi, though, hasn't followed that trend. Its so-called "automated driving perception suite" integrates LIDAR data along with radar and camera-based sensing, and the company already has deals inked with specialists in those other fields. Back in August 2016, for instance, Delphi and Mobileye announced they would team up on a Level 4/5 autonomous driving system which could be ready for automakers to integrate by 2019.

Today's deal with Innoviz builds on that, addressing bulk, performance, and cost. For a start, the sensors are said to have much longer range than rival systems, improving object-recognition at a distance. However, price is said to be lower too, and the overall footprint of the LIDAR units reduced as well.
Delphi has made an unstated "minority investment" in Innoviz, which was itself only founded in January 2016. The company is working on a number of types of solid-state LIDAR, including short-range systems based on infrared light, longer-range systems that scatter lasers across a high-speed MEMs mirror, and phased-array versions which could one day allow for 360-degree tracking around an entire car.