Seinfeld will start streaming on Hulu starting June 24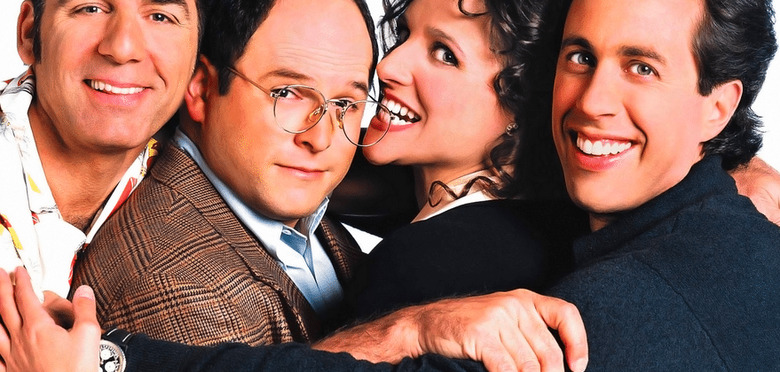 Late last month it was revealed that Hulu will be the exclusive streaming home of Seinfeld, and though we found out at the time that it would arrive in June, a specific date was not provided. Today that changed: Hulu says that you will be able to stream episodes of Seinfeld on the service starting June 26, leaving a little over one month of waiting. Rumor has it Hulu paid more than $500,000 USD per episode for the streaming deal.
Even better, subscribers won't have to wait for the series to roll out over time — the entire Seinfeld series will be available starting June 24. This isn't the first time that Seinfeld has been up for streaming, however. Sony has previously offered it on its own online streaming destination Crackle, though never the entire series at a time.
This is the latest of many exclusive streaming rights the company has acquired. It was recently revealed that it will be the exclusive streaming home to AMC's upcoming Fear the Walking Dead among many other shows.
Studios have been increasingly embracing video streaming services like Hulu, which upon their inception were considered a frightening entity and that, more often than not, had to scrap around to score some decent streaming options. Hit up the timeline below for more!