Sega Vision gaming PMP with TV tuner planned for 2009?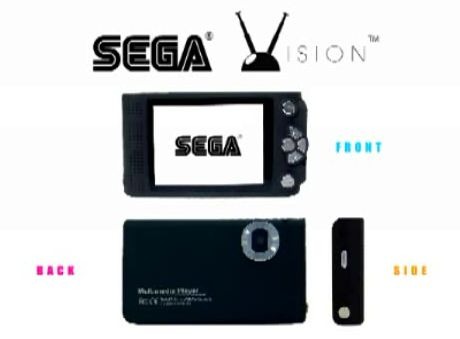 Sega are apparently planning a return to the hardware market, in the shape of the Sega Vision gaming PMP.  Equipped with a built-in TV tuner, audio and video player, digital camera with video recording functionality and, of course, the ability to play games (of an unspecified format), according to Sega the Vision is set to launch in the UK sometime next year.Video of the Sega device after the cut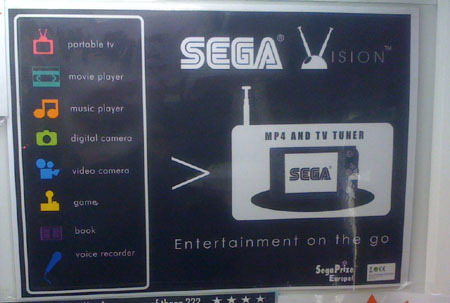 No specific hardware details are known at this point, such as the type of TV tuner (likely DMB digital) or what resolution the built-in camera is.  The Vision will also act as an eBook reader and a voice recorder though, without knowing what size the display is, it's hard to judge how successful the former feature will be.
If the hardware really is going to look as it does in this video, then we fear Sega may have a hard time persuading people away from their current mobile gadgets.