Sega plots revival of major IPs in coming years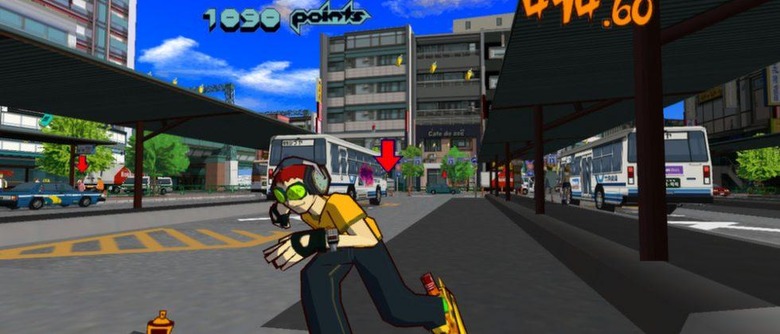 After spending a couple of years on the decline, Sega's latest round of financial results shows that the company is once again on the upswing. This is thanks, in large part, to the beginning stages of planned structure reform, which is plan that will carry Sega through the year 2020. In a presentation to investors given shortly after its financial results dropped, Sega outlined what this "Road to 2020" plan involves, and it sounds like a major component will be reviving classic IPs.
There are already a bunch of current IPs that Sega Sammy still produces in studios around the world. These include series like Persona, Football Manager, Total War, Phantasy Star, and of course, Sonic the Hedgehog. As part of a strategy to create global hits, Sega Sammy will have studios in different regions take care of each IP – for instance, North America will handle development on Sonic and Dawn of War, while Europe will take the reins on Total War and Football Manager.
Sega's 2020 plan doesn't just involve tapping these current IPs for new games, though. It also wants to look to the past to revive classic franchises that haven't seen the light of day in a while. Unfortunately for us, Sega didn't get into which franchises it would look to revive, but we can take a few guesses based on what's been popular in the past.
For example, we can imagine series like Panzer Dragoon and Jet Set Radio topping the list of candidates for many Sega fans. Beyond those two obvious ones, though, we also have long-untouched franchises like Chu Chu Rocket, Altered Beast, and Shinobi. Perhaps we'll even see more obscure games like Samba de Amigo or Eternal Champions?
While hoping for a new Eternal Champions game might be pushing it a bit, it's clear that Sega has plenty of classic franchises it can revive. Sega has clearly been in a bit of a nostalgic mood recently, porting Bayonetta over to PC and announcing that it will soon follow that up with a Steam version of Vanquish. Hopefully Sega announces something on this front sooner rather than later, because there are a lot of old school Sega fans who would love to see what the company's plotting.
SOURCE: Sega Sammy