Sega Mega Drive console with 80 built-in games goes up for preorder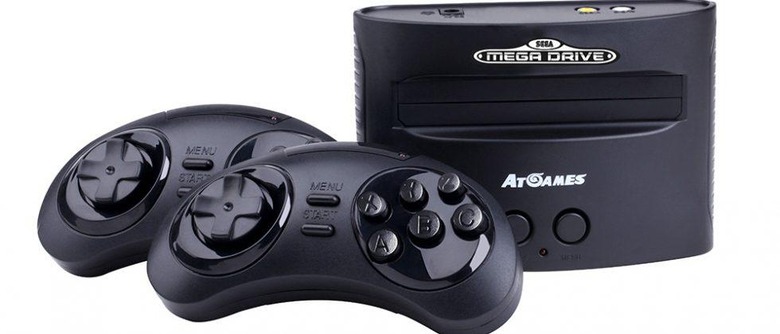 Nintendo recently announced plans to capitalize on nostalgia with the NES Classic Edition, and now Sega is doing something similar. Now available for order is the Sega Mega Drive, as well as a Mega Drive/Genesis handheld console, to commemorate the 25th Sonic anniversary. The console costs about $65 USD, as does the handheld version, and comes packed with 80 integrated games including Mortal Kombat 1 – 3, a handful of Sonic games, Golden Axe 1 – 3, and a bunch more.
The console is aimed at those with fond memories of playing games on their Mega Drive or Genesis, and who want to relive them without scouring auction sites and garage sales for old cartridges and consoles. In addition to the built-in games, the full list of which is available here, the console also supports an SD card for loading game ROMs.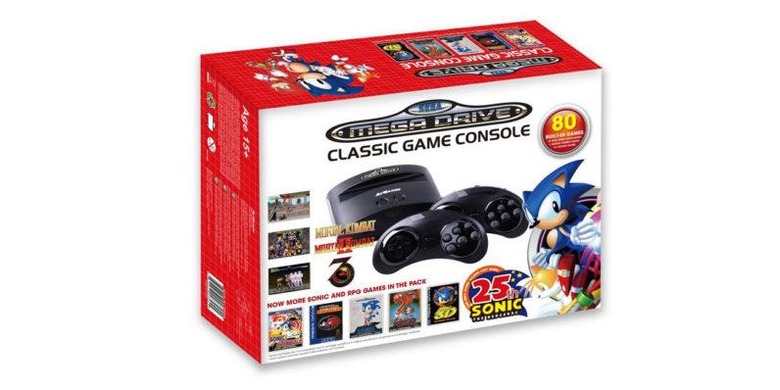 The console supports two players and the original Mega Drive cartridges, and includes a pair of wireless controllers. If you'd rather have the portable version, you get a 3.2-inch display in a relatively simple system that includes a D-pad, six buttons, a rechargeable internal battery, and an SD card slot. You get access to the 80 integrated games regardless of which console you get.
According to FunStockRetro, the consoles will start shipping in October of this year, but they can be preordered now. Shipping in the UK is free, while shipping everywhere else in the world is about 6 GBP.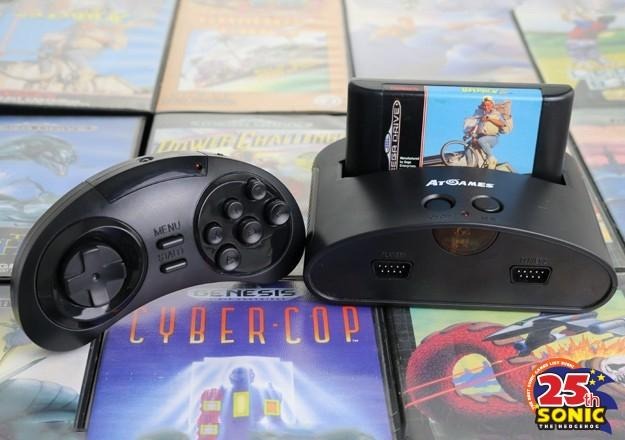 VIA: The Next Web