Sega Classics compilation heads to Amazon Fire TV today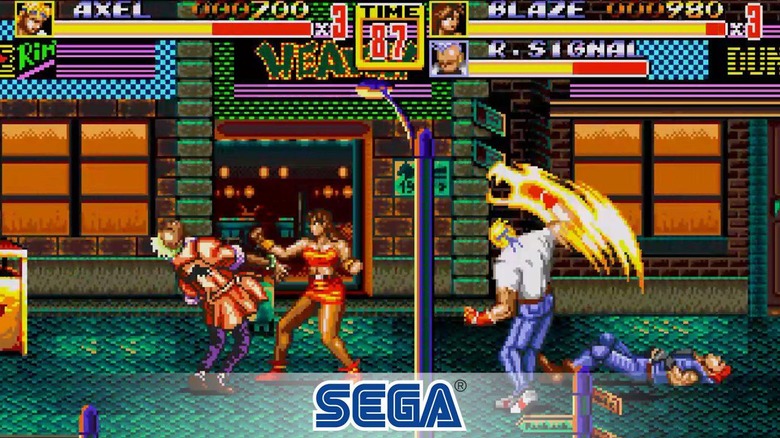 We may receive a commission on purchases made from links.
Sega's classic games seem to be invading a variety of platforms this month. Not only did Sega Genesis Classics launch on the Nintendo Switch last week, but today, an separate compilation called simply Sega Classics is landing on Amazon Fire TV. While we can't imagine that Amazon's Fire TV devices are the ideal way to play these games, it's at least an option for those who don't have other gaming hardware.
The list of games you get is fairly impressive for a $15 Fire TV app. Most of the usual suspects are there, but that's okay because the usual suspects are all pretty good games. Have a look at the full list below:
Sonic the Hedgehog

Sonic the Hedgehog 2

Sonic CD

Sonic Spinball

The Revenge of Shinobi

Streets of Rage

Streets of Rage 2

Streets of Rage 3

Altered Beast

Golden Axe

Golden Axe II

Golden Axe III

Comix Zone

Ristar

Beyond Oasis

Decap Attack

ESWAT: City Under Siege

Gunstar Heroes

Dynamite Headdy

Dr. Robotnik's Mean Bean Machine

Columns

Alien Storm

Bonanza Bros.

Gain Ground
Pretty much anyone who was a Sega fan back in the 1990s will probably recognize most of those games. The Sonic franchise is well represented here, though the compilation is notably missing Sonic 3 & Knuckles, which was also absent from the various console releases of Sega Genesis Classics from earlier in the year. Streets of Rage and Golden Axe are two other franchises that are here in force as well, along with one of the essential Genesis games, Gunstar Heroes.
Sega says that this is "the most extensive Sega collection available on any streaming media player," which isn't very hard to believe. 15 of these games support multiplayer, and you can play using either the Fire TV's voice remote or with a Bluetooth gamepad (we'd probably recommend the latter).
So, if you're looking to take a trip down memory lane and you own one of Amazon's Fire TV devices, you can pick up this compilation beginning today. The whole bundle will set you back $14.99, which isn't too bad considering the how much some retro consoles cost.