SEGA and Creative Assembly to work on Warhammer games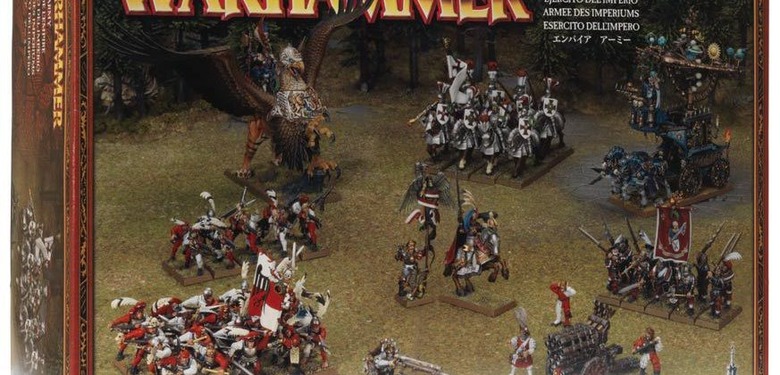 SEGA and Games Workshop have inked a deal to bring Warhammer games to market, with studio Creative Assembly responsible for developing multiple titles in 2013 and beyond. Creative Assembly is currently working on Total War: Rome II as well as an Alien-based title, and has said it will bring a new team to bear on the Warhammer project.
" The incredibly rich and detailed Warhammer world is something we grew up with, and has left an indelible imprint on us as both designers and gamers" Creative Assembly studio director Tim Heaton said of the agreement. "We'll be doing the Warhammer universe justice in a way that has never been attempted before."
Details of what, exactly, the games will consist of are sparse, though given the Total War series blends both high-level strategy and the ability to dive deep into the battlefield, it looks likely that the huge armies of Warhammer characters will be coming to life in a similar way.
It's not the first time Games Workshop titles have jumped from the physical game table to digital. Warhammer 40,000: Space Marine was released in 2011, for Windows, PS3, and Xbox 360, featuring characters and themes from the Warhammer 40k universe. Warhammer: Mark of Chaos, meanwhile, featured the classic fantasy setting in a 2006 title for Windows.
An ongoing project by BioWare Mythic and EA also sees the Warhammer universe open up as a multiplayer online game. Warhammer Online: Wrath of Heroes went into public beta earlier in 2012.