Seek Thermal camera gives smartphones a sixth sense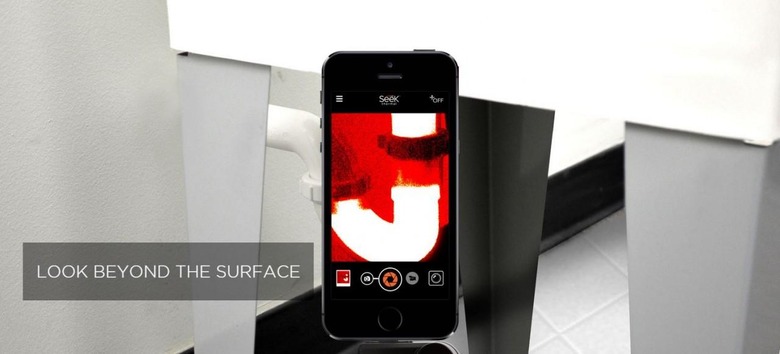 Seek Thermal has rolled out the red carpet for its new camera for smartphones that goes by the same name. The Seek thermal camera is an accessory for one's mobile small enough to fit in a pocket and able to capture the parts of our surrounding world otherwise invisible to the naked eye. The device launched today for $199 USD.
The camera supports both Android and iOS handsets, and as with other thermal offerings, it shows a picture painted by heat. This functionality has largely been reserved as a high-price technology for limited industries. The potential users for the average consumer are numerous, however.
Hunters can use the camera to monitor for animals, construction workers can use it to spot leaks, and in professions like law enforcement, it can be used to see through smoke, as an example. The camera weighs in at a svelte 0.5 ounces, and will hit Amazon and similar retailers this coming fall.
This isn't the first time we've seen thermal imaging targeted at smartphones. There's the Flir One Case for the iPhone as one example, offering similar functionality. The Flir One Case was shown off at this past CES, and is joined by similar products you check out in the timeline below.
SOURCE: Thermal