See the Surface Mini that Microsoft killed in these leaked images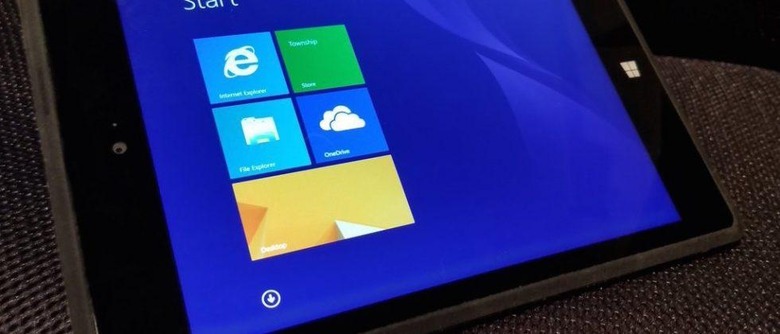 Over the last few years, as Microsoft's Surface has grown more popular as a tablet device, we've heard occasional rumors about the development of a smaller sized model. Turns out Microsoft planned to announce a Surface Mini back in 2014, alongside the Surface Pro 3, but cancelled the product only days before its planned debut. Now we're getting our first peek at the never-before-seen device thanks to a set of leaked photos.
It seems Windows Central managed to sweet talk someone into getting some hands-on time with a prototype Surface Mini. The 8-inch device was even able to be powered on, revealing its specs included a Snapdragon 800 processor, 1GB of RAM, and 32GB of storage, while running Windows RT as its operating system.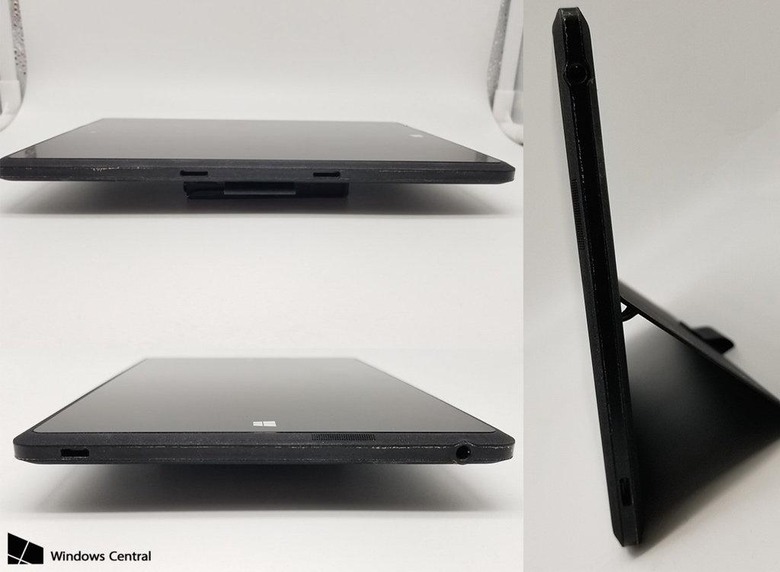 Just like how Apple's iPad Mini resembles a shrunken version of the larger tablet, the Surface Mini borrows a number of features from its bigger sibling. This includes the kickstand from the full-sized Surface, as well as support for the Surface Pen stylus, with a little loop on the back to hold it. Unique, however, is the fabric-covered back, which gives the device more of a paper notepad-type look.
In hindsight, it's easy to see that Microsoft made the right call in canceling the Surface Mini. In 2014, it was rapidly becoming clear that consumers were preferring larger smartphones over tablets with displays smaller than 10 inches. Even now Apple has seemingly abandoned its iPad Mini. There's also the fact that manufacturers like Dell and Acer had already released poorly performing Windows tablets. All this adds up to the fact that the Surface Mini would have been a guaranteed dud when it landed.
SOURCE Windows Central