See the new Ghostbusters team in their uniforms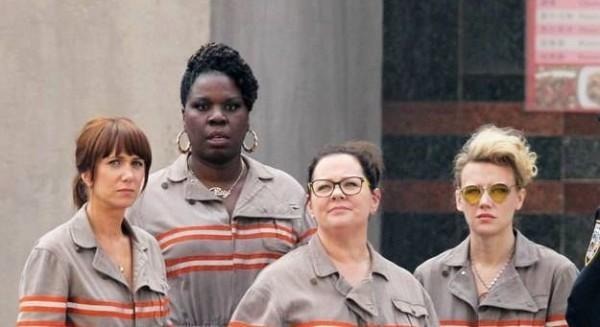 Paul Feig, director of the new Ghostbusters movie, has already revealed the gear the team will wear and the car they'll drive, so it only makes sense that we next get our first look at the four characters themselves. And that's exactly what we have now, except, unlike the other sneak-peek images, this photo didn't come directly from Feig, rather it was taken by someone who was on set recently during filming and has now been shared online.
This unofficial picture first turned up on the NeoGAF message boards, and is now making the rounds on the Ghostbusters fansites. It's our first look at actresses Melissa McCarthy, Kristen Wiig, Kate McKinnon, and Leslie Jones in costume, and is probably close to what they'll look like on the big screen when the movie is released next summer.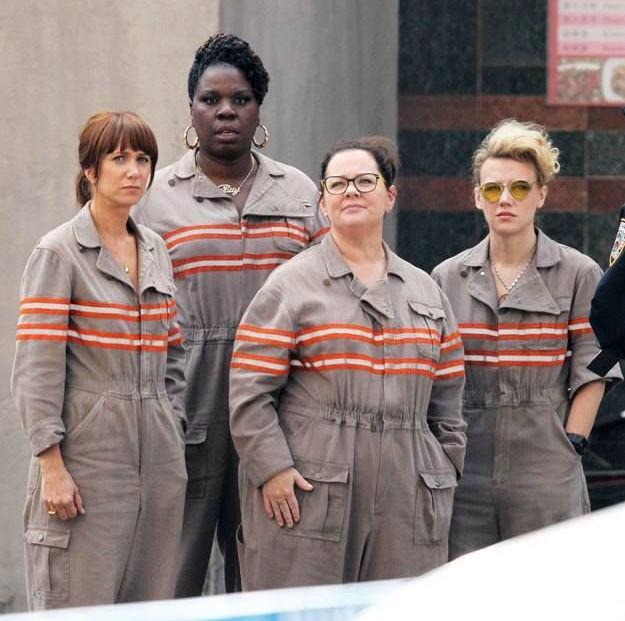 The four don't look too pleased, but then again they probably weren't expecting their photo to be taken on set by a fan or extra. It's also still early, but hopefully the final look of the film will be better than the whole cosplay vibe the uniforms currently convey. The best thing is probably to wait until we get another photo from Feig himself or the film studio.
The new Ghostbusters is scheduled for release on July 22nd, 2016. Judging from the looks of the new Ecto-1 car and the backpack-worn proton packs, it seems like the movie is coming along nicely and will maintain a style that's faithful to the two original films.
SOURCE NeoGAF