Director of new Ghostbusters film tweets first pics of new gear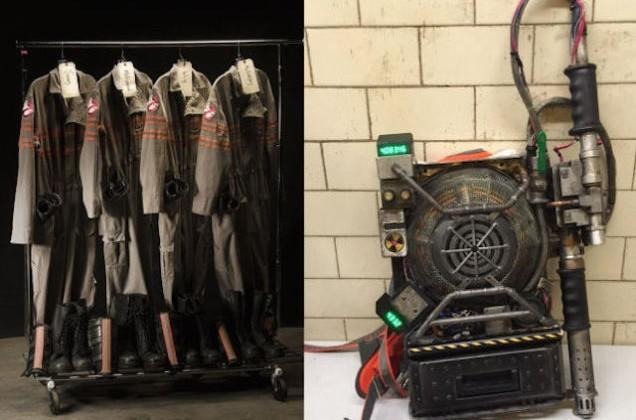 Barring any last-minute problems, we should be seeing a new Ghostbusters movie hitting the theaters in exactly one year, the first new entry in the classic comedy series in over 25 years. The new film, which has been described as a reboot, is directed by Paul Feig and is scheduled to start shooting in the very near future. In an act of letting fans get a sneak peek behind the curtain, Feig took to Twitter this week to reveal the first pictures of the new costumes and the backpack-worn proton packs.
The classic jumpsuits worn by the four heroes aren't diverging from the original look in the 1984 movie and its 1989 sequel. They look to be a bit darker shade of grey, but they still have that classic red and white "Ghostbusters" logo patch on the arm. Also new are the reflective, high-visibility safety stripes on the arms and legs. Always need to stay safe when fighting ghosts, right?
#whatyougonnawear pic.twitter.com/o5oyHeIaSx

— Paul Feig (@paulfeig) June 29, 2015
In case you've forgotten what the original cast wore, here's a shot for comparison: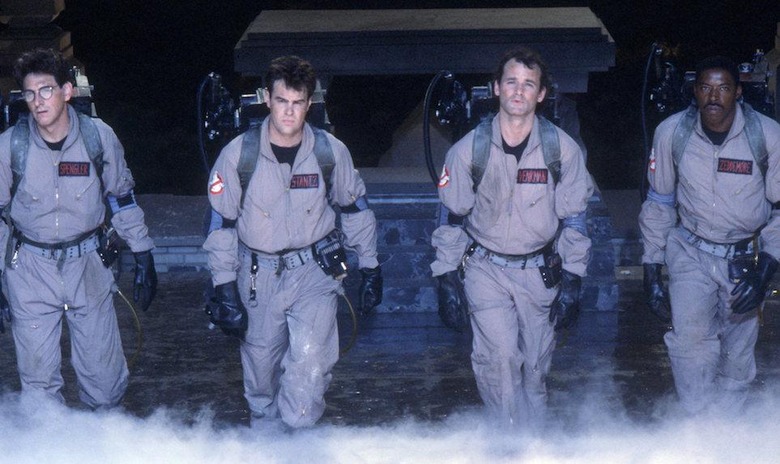 Feig also shared a nice shot of the new proton pack, which the Ghostbusters use to, well, bust ghosts. This prop also hasn't changed much from the original, but does take on a bit more of a rugged, hacked-together mechanical look. Hopefully next time Feig will give us a look at the new team's car.
#whatyougonnashoot pic.twitter.com/sGsYSgS1Io

— Paul Feig (@paulfeig) June 30, 2015
The new Ghostbusters movie is scheduled for release on July 22nd, 2016. It will star Melissa McCarthy, Kristen Wiig, Kate McKinnon, and Leslie Jones in the leading roles, with writing by Feig and Katie Dippold.