See Robin Williams WoW "Genie" here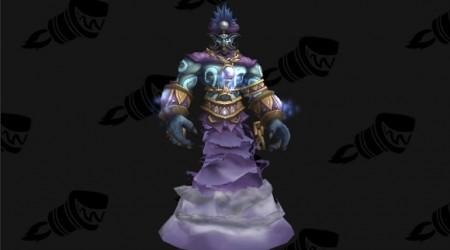 Earlier this month, it was confirmed that the late Robin Williams would be memorialized in World of Warcraft, one of many games he was fond of. The move is an effort to honor the comedian, and was initiated at the request of the WoW community.
Williams didn't hide the fact that he loved games — his daughter Zelda Williams was named after a certain princess, after all. To honor his love of gaming, the late comedian will be memorialized through the character Robin the Entertainer, represented by different versions that correspond to some of his roles over the years.
Thus far, three versions have surfaced: a djinn (featured above) as a nod to his role in Aladdin, a female character (in honor of Mrs. Doubtfire), and a male character, which is speculated to represent Mork.
None of these characters have made their way into the game yet, so what they'll do isn't yet known (and whether there will be more versions is yet to be seen). As Joystiq points out, some think Robin the Entertainer will be swapped in to replace comedy character Perry Gatner.
SOURCE: Joystiq