Sears' Alphaline digital download store closes down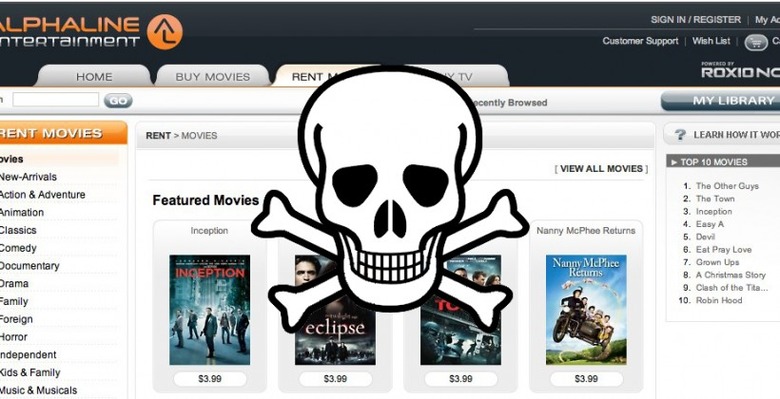 Another digital content provider has apparently gone quietly to the graveyard, with RoxioNow-powered Alphaline Entertainment no longer operational. The service – which launched back in December 2010 as a partnership between retailer Sears and platform provider Sonic Solutions – has been taken offline, with the company's site now suggesting that, as of September, Alphaline was no longer available.
"We apologize for any inconvenience that this may cause you" the terse message on the site reads. "If you have purchased content for ownership through Alphaline Entertainment, we have sent you an email setting out how purchased content for ownership is being handled."
There's no mention on Sears' site as to what happened to the service, though it's likely that waning appeal in an over-saturated digital downloads marketplace saw usage underwhelm. Alphaline was charging around $19.99 for movie purchases or $3.99 for rentals, with availability promised for the same day as physical media release. Back in March, Sears added further compatibility with internet-connected TVs and other platforms.
Did you use Alphaline Entertainment for digital downloads or rentals? Received an email telling you what to do with your purchases now? Let us know in the comments.
[Thanks Chris!]