This ambitious alliance wants in-flight WiFi faster than your home internet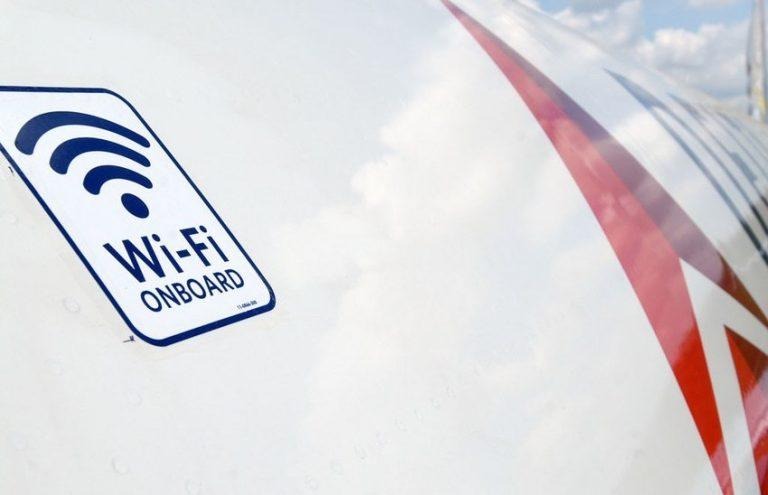 The days of slow, frustrating, patchy in-flight WiFi may finally be behind us, with a new push by Airbus, Delta and others to supercharge satellite connectivity. The Seamless Air Alliance is a new consortium hoping to not only remove the annoyance from getting online in the air, but actually make it "the best internet you ever experienced."
For the moment, Delta is the only airline that's actually involved. Other founding participants in the alliance include aircraft-manufacturer Airbus and Indian telecoms company Airtel. More familiar to US users will be Sprint, meanwhile, and then finally there's OneWeb, which is currently building out a satellite network.
While there are efforts already underway to speed up in-flight WiFi, the Seamless Air Alliance is looking to change more than just the bandwidth involved. Instead, it's hoping to bridge the gap between WiFi onboard planes and the data and other services that cellphone operators already offer on the ground. "By enabling mobile operators to extend their services into the cabin, passengers will seamlessly login with all their devices," the group promises.
In theory, it could mean that a Sprint subscriber could turn their smartphone on while onboard a Delta plane, and have it automatically connect to the WiFi and get online as if it were using the carrier's own LTE connection on the ground. Rather than having to log into the WiFi separately, or pay a standalone subscription, the experience for the user would be effectively invisible. Delta's current in-flight WiFi partner Gogo will also be joining the group.
Since it will rely a satellite network, meanwhile, the theory is that users would be able to access the internet no matter where they were flying. That includes polar routes, the alliance points out. OneWeb and Airbus had already partnered on OneWeb Satellites, though there the roadmap does start to put the brakes on our instant enthusiasm.
That's because, right now, there aren't any OneWeb low Earth orbit satellites actually serving up a high-speed network. The plan is to begin launches this year, though even if all goes to plan it will be 2027 before the entire network is up and running. Production of the satellites themselves only began in mid-2017; 900 of them will be required for the entire fleet that OneWeb has in mind.
Still, that leaves time for the alliance to grow, at least. The hope is that more companies will see the appeal and join forces, including more carriers and airlines.