SeaHope take on Tokyoflash with touchscreen LED watch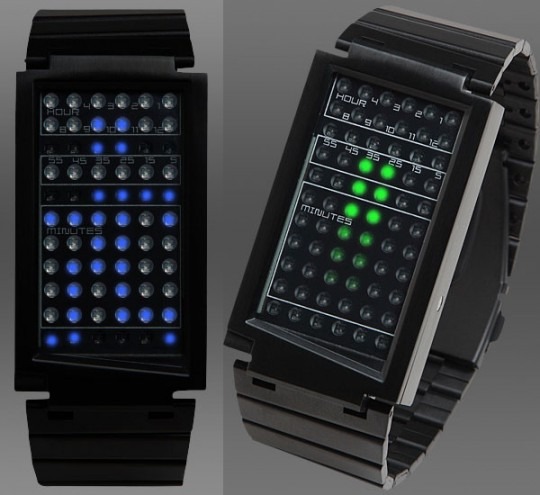 If you thought these were Tokyoflash watches then hang your head in shame.  They're actually the handiwork of fellow Japanese chronograph merchants SeaHope, and they differentiate their LED-encrusted designs by incorporating a discrete touchscreen.
That touchscreen can either be used to change the LEDs color – by swiping across the display – or to occupy you while waiting at the bus-stop.  There, you can set the LEDs to follow your fingertip, in a gimmicky but visually pleasing tracer pattern.  A preset "animation" mode sets the watch free to do its own thing, such as show a running stickman.
Five color combinations are available – blue/green, red/green, red/blue, orange/green and orange/blue – together with silver or black stainless steel cases with metal bracelets.  You can find a flash demo of the animations here or simply buy one of your own here; they retail for ¥18,900 each ($209).
[via Technabob]