Seagate's New 10TB Hard Drives Target The Speed-Hungry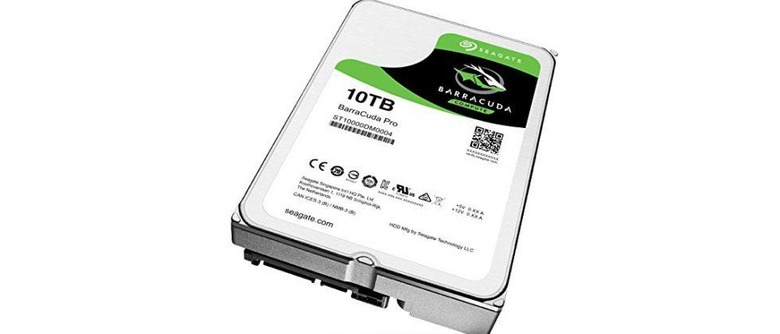 On the principle that bigger is better, Seagate has rolled out its new line-up of 10TB hard-drives, the Guardian Series, targeting those who refuse to delete things or indeed compromise on speed. Made up of three different ranges, each aiming at a different use-case, the Guardian Series is likely to be of particular interest to PC gamers.
They'll have eyes for the BarraCuda Pro, which sees Seagate resurrect the old name for a new generation of HDDs. The 7,200 rpm drive comes in 6TB, 8TB, and 10TB capacities, all with a five year warranty and 256MB cache.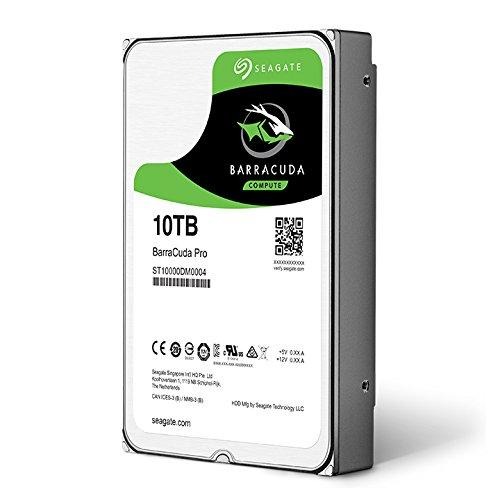 Seagate claims up to 220 MB/s maximum sustained transfer rates courtesy of the SATA 6GB/s interface, though a surprisingly small 6.8W power draw under load.
The 6TB and 8TB drives share the same performance figures but, oddly, require more power, each coming in at a 9W typical draw under load.
For those who demand a little flash in their storage, Seagate also has the FireCuda SSHD, which pairs together both up to 2TB of traditional spinning-platter capacity and 8GB of NAND flash that serves as a speed-boosting addition much in the way we've seen systems like Apple's Fusion Drive operate.
NAS owners, meanwhile, get the IronWold Pro 10TB. That throws in rotational vibration sensors which aim to cut down on errors in multi-drive RAID arrays, along with RAID optimization, error recovery control, and extra power-management features.
Finally, there's the SkyHawk 10TB, targeting surveillance systems. That, too, gets rotational vibration sensors, and can handle simultaneous recording from up to 64 cameras.
Those who don't want to open up their PC, however, will have to wait until the 10TB drives end up inside external enclosures. That might not be too far off, mind; back in May, Seagate launched the Innov8 8TB, an external drive priced at $349 and which uses a single USB-C cable that can deliver both power and handle the data connection in one.
Both the IronWolf and BarraCuda Pro drives are shipping now, while SkyHawk is sampling to a handful of customers with broader availability expected soon after. They won't come cheap, however: the 10TB BarraCuda Pro is currently listed for more than $530.