Seagate planning home NAS, researching hybrid SSDs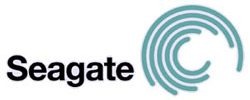 Seagate are exploring new SSD technologies that combine SLC (single layer chip) and MLC (multiple layer chip) to create a cost-effective and reliable hybrid.  Talking to Pocket-lint, Seagate CEO Bill Watkins revealed that the company would "love to have an SSD range" but that issues with read/write cycle performance and production cost are slowing them down.  Pat King, senior vice president of global marketing, also confirmed that Seagate are planning a network-attached storage (NAS) device for home customers.
Seagate have already invested around $100m into hybrid SSDs and the controller technology necessary, however Watkins wouldn't (or couldn't) give an estimate on availability.  The NAS device is closer, certainly, with the company hoping that the increasing demand for media storage will continue to drive industry growth.
"At the moment, people come into stores to buy storage when they have run out of room. To use an analogy – you don't clean out your wardrobe and so you won't clean out your drive. You just buy more. People are pack rats, they will always be and we love them for that" Bill Watkins, CEO, Seagate
In fact, Seagate currently sell more storage to home customers than they do to enterprise.