Seagate GoFlex Turbo packs USB 3.0 and SafetyNet recovery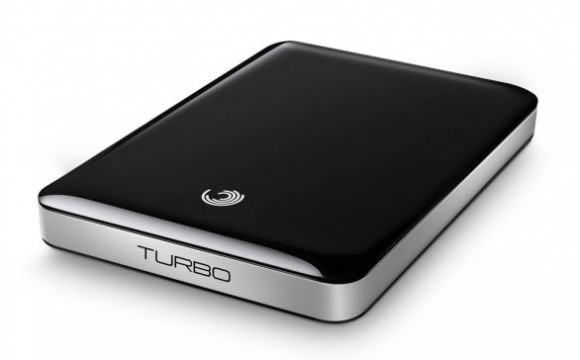 Seagate has outed its latest GoFlex Turbo external hard-drive range, and as well as promising a high-speed USB 3.0 way of getting your data onto the disk, there's also some reassurance that you'll be able to get it off again should things not go to plan. Seagate is bundling its SafetyNet data recovery service with the new models, a two-year insurance policy that will see the company attempt to remotely or in-lab extract your data should the drive break.
Two models are on offer, with either 500GB or 750GB of storage. Both GoFlex Turbo drives use 9mm 7,200rpm 2.5-inch HDDs, and Seagate bundles a copy of Memeo backup for PC and Mac so as to help you fill it up in the first place. As it's a GoFlex drive, while it comes with a USB 3.0 adapter you can pop that off and replace it with a FireWire, eSATA or other connector, or indeed dock it into one of Seagate's media docks.
You only get coverage of one incident under the bundled SafetyNet plan, but to be fair that's more than most drives offer, and professional data recovery services can be expensive things to buy on their own. The new Seagate GoFlex Turbo HDDs are available now, priced at $119.99 for 500GB and $139.99 for 750GB.