Seagate is adding a new SSD to its line-up, with the BarraCuda SSD targeting PC upgraders who won't compromise on speed but who don't necessarily have sky-high budgets. The new 2.5-inch drive offers up to 2 TB of solid-state storage.
Four versions of the BarraCuda SSD will be offered. The most affordable will have 250 GB, then there'll be 500 GB and 2 TB versions. Finally, the largest gets 2 TB. All four come with a 5-year warranty, 1.8m hours MTBG, and up to 1092 TBW with 24 hour global tech support.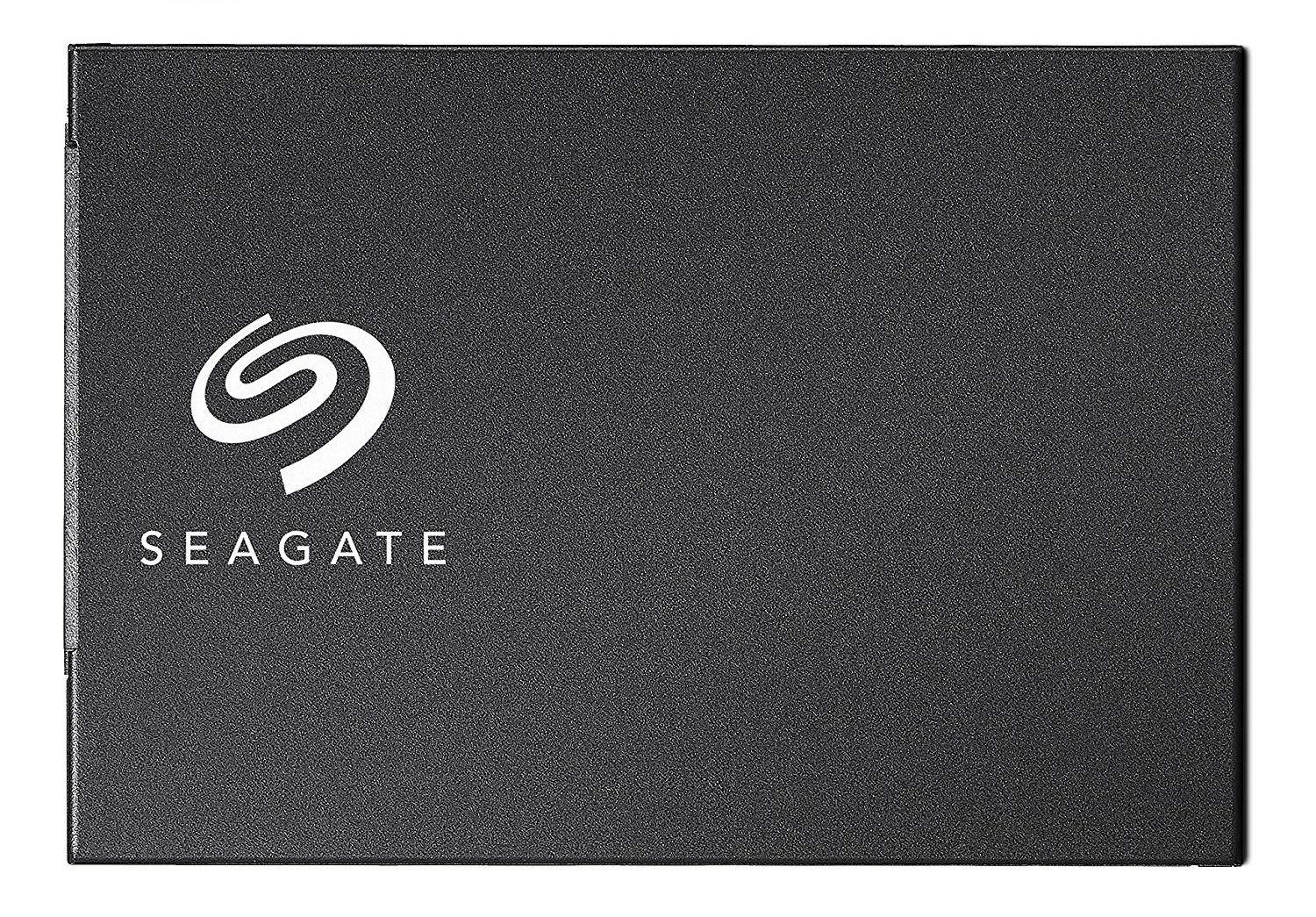 They use a SATA 6 Gb/s connection, though are backward compatible with SATA 3 Gb/s ports. While Seagate clearly expects desktop PC owners to be interested, it's also pitching the BarraCuda SSD at all-in-one PC owners looking to upgrade to some faster storage, and laptop owners wanting to boost their performance. Home servers, too, could benefit from faster access to Ultra HD video and large photo libraries.
Exact speed will depend on specific model, but Seagate is quoting up to 540 MB/s in sequential read rates, and up to 520 MB/s in sequential write rates. However there's a flash-speed function that supports up to 560 MB/s and 90K IOPs. Power consumption hasn't been quoted yet, but Seagate does say the new drives have an "ultra-low power mode" to trim down the drain on your battery.
The BarraCuda SSD joins Seagate's existing range of enthusiast drives, which until now have tended to still focus on spinning platters. There's the Firecuda, for example, a hybrid drive which combines an HDD with flash storage for higher performance, and which is available in both 2.5-inch and 3.5-inch sizes.
The big question most enthusiasts will be asking at this point is just how much the drive will cost: those in need of the greatest performance from their storage have gradually been shifting to NVMe drives, leaving a cost war in the SATA solid-state drive segment. Seagate said it would reveal that information when the drive goes on sale on July 16, timed to coincide with Amazon Prime Day. Indeed, the SSD will be an Amazon exclusive initially, and broader availability at other retailers will follow on in September, Seagate says.
However Amazon already has the BarraCuda SSD listed and available for order, in three sizes at least. The 1TB SSD is $229.99 (with a $249.99 list price), the 500 GB SSD is $119.99 (with a $129.99 list price), and the 250 GB SSD is $74.99 (with a $79.99 list price). The 2TB version is yet to be listed.
SlashGear uses affiliate links, and sometimes if you buy something we might receive a small commission on the sale