"Seacrest Out" as BlackBerry kills Typo iPhone keyboard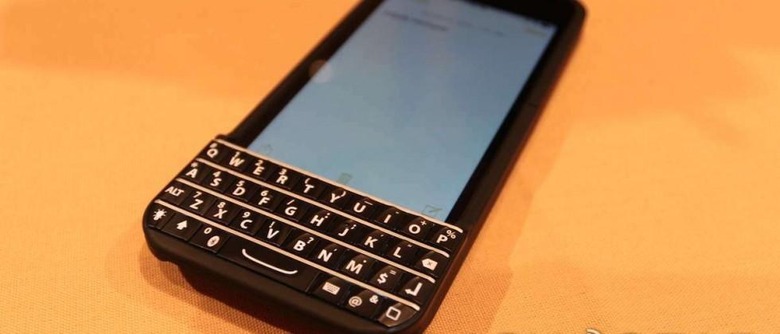 BlackBerry and Typo have settled over Ryan Seacrest's snap-on iPhone keyboard, but it's probably not what the American Idol host hoped for. The contentious accessory promised BlackBerry Classic-style text entry for Apple's smartphone, catering to those who wanted to jump to iOS but couldn't resist the tactile allure of a physical 'board. Unfortunately, BlackBerry has effectively litigated the gadget out of smartphone relevance.
According to the terms of the settlement, Typo will immediately cease selling any of its keyboards intended for smartphones with 7.9-inch screens or smaller. The block covers any future versions Typo had in the pipeline, too.
That basically counts it out of anything but tablets, and indeed Typo's site is now only listing its keyboard add-ons for iPads.
Other terms of the settlement haven't been detailed, though with BlackBerry agreeing to end two pending cases in the United States District Court for the Northern District of California, it'd be surprising if there wasn't some sort of cash payout in there, too.
Typo had seemed unlikely to escape a legal response from the start, so closely aping the distinctive BlackBerry keyboard. While BlackBerry itself has flirted with all-touch text entry, the demands from its lingering loyal users for a hardware QWERTY has seen the layout return time after time, most recently with the fittingly-named BlackBerry Classic.
MORE BlackBerry