BlackBerry Classic comes in white, three other devices leak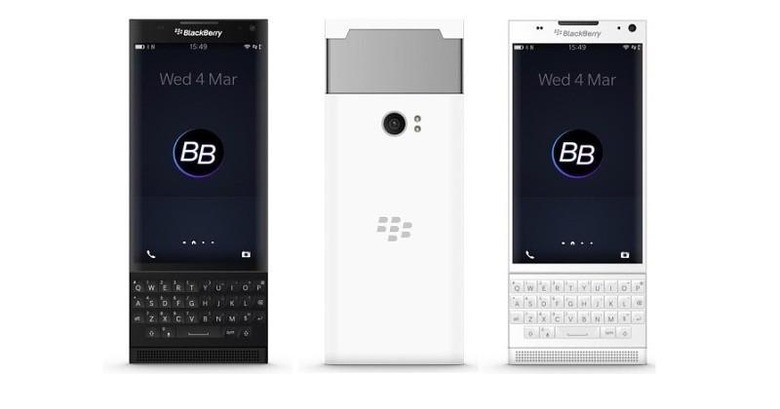 BlackBerry seems to be cooking up a storm. The Canadian company isn't exactly swimming in gold, but it just barely survived sinking to its demise. Now, BlackBerry might be gearing up for an onslaught of new devices, including one that has been teased with a sliding keyboard, much to the fascination and excitement of some BlackBerry faithful. But before getting into the realm of the theoretical, let's turn our attention to what's already here and already real: a BlackBerry Classic in classical and clean white.
BlackBerry's devices are unmistakably made for serious business. Almost if not all of them are designed in a somber black tone. So when BlackBerry comes out with a white variant, that isn't a luxury device, then it's probably a reason for awe. The company has tried to appeal to another subset of users: those who want a no-nonsense device but still look somewhat stylish. Hence, white. Other than that, the BlackBerry Classic White is still the same BlackBerry Classic. It has the same 3.5-inch screen and real QWERTY keyboard that brought BlackBerry much fame. Except it comes in white. And that it's available initially in select markets in Asia, starting with Indonesia.
And now for other interesting but less physical things. B lackBerry is now believed to have not one, not even two, but three smartphones in the works, one of which is that long rumored slider. BlackBerry itself has teased that such a device might be coming, though it wasn't clear if they were just making an attempt at humor. This latest leak, however, adds a bit of credibility. At least, if you can call unofficial and unverified leaks credible. Aside from just being a rather long smartphone with a full touchscreen display and slide out keyboard, this contraption, nicknamed BlackBerry Slider or Venice, seems to also sport a dual curved screen edges. It's still unknown if it's real like the Samsung Galaxy S6 edge or faked like the still coming OPPO R7. Fans will likely not care so much if it looks great and really comes with a slide out keyboard.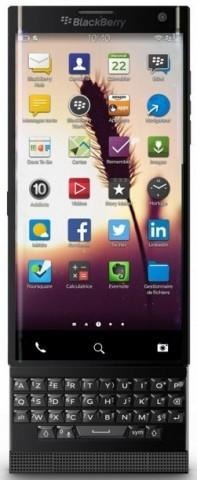 The other two leaks are probably less sensational, and actually less complete in terms of images. We can only see the bottom left corners of what looks like a follow up to the BlackBerry Passport as well as one that has the distinctive edges of a Porsche Design luxury model. A new Porsche Design isn't exactly unexpected, but a Passport part deux might be a bit surprising. At least for those who are not fans of the odd beast.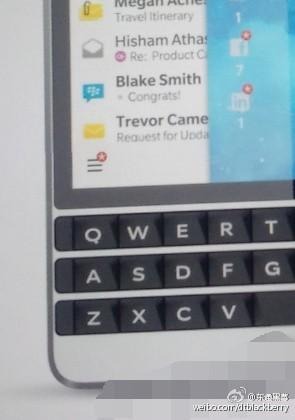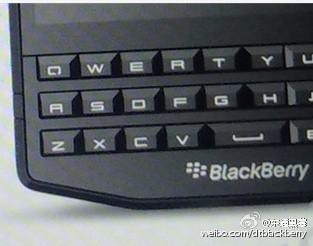 As to when any of these three will come to pass, there is no word on that yet, unofficial or otherwise. BlackBerry has pretty much stuck close to its leaked 2014 timetable, but there hasn't been any information on what 2015, much less 2015, looks like for the company.
SOURCE: BlackBerry
VIA: GSMArena