Sea of Thieves Xbox One X bundle announced just in time for launch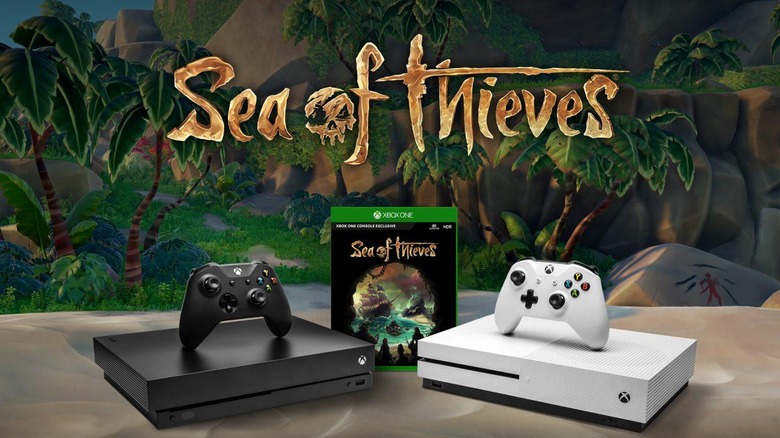 Ever since the Xbox One X launched last year, Microsoft has been going hard on bundles meant to tempt gamers into buying one. Convincing people to take the plunge is no small task as the Xbox One X costs a whopping $500, but Microsoft is hoping a new promotion does the trick. Beginning this weekend, Microsoft will bundle in free copies of Sea of Thieves with every Xbox One X purchase.
This is a pretty surprising promotion because Sea of Thieves is definitely Microsoft's biggest game of the spring and potentially one of the biggest games of 2018 as a whole. Not only that, but this is also Rare's first game in quite some time, and after a number of different beta tests, expectations are high.
Perhaps that's why Microsoft is only running this promotion for one week? You'll need to buy your Xbox One X between March 18 and March 24, with Sea of Thieves launching on March 20. There are no other bonuses aside from a free digital copy of the game, so if you were hoping to get that snazzy Sea of Thieves Xbox One controller, you're going to need to buy it separately.
If you don't want to drop $500 on an Xbox One X but still want to buy a console, Microsoft is also offering a Xbox One S Sea of Thieves bundle. This one doesn't seem to be a limited time offer, so you can take your time on deciding whether or not to buy. Like the Xbox One X bundle, this doesn't come with any extras aside from a standard Xbox One S, a controller, and a digital copy of Sea of Thieves.
Keep in mind that Sea of Thieves will also be available through Xbox Games Pass from day one, as will all first-party Microsoft titles from here on out. Are you excited for Sea of Thieves? Head down to the comments section and let us know!