SE cellphone is ribbed for your pleasure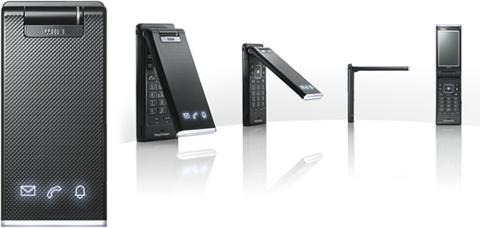 Looks like Sony Ericsson have been browsing the Apple desktop PC back-catalogue for design tips for their latest budget cellphone, the W51S.  Its mesh-like front is reminiscent of the PowerMac G5, although without the optical drive and USB ports.  And of course the W51S has LED indicators.  And is much smaller. 
Okay, so it's nothing like the G5 and is more like a nutmeg grater, are you happy now?  Sheesh.  There's a 2-megapixel camera round the back and a 2.7-inch display under the flip; the 120MB of internal storage can be bolstered with Memory Sticks, probably a good idea since there's no mention of a way to transfer files off the handset otherwise, unless infra-red is your idea of a good time.  You can expect 3.5hrs of talk-time and 270hrs standby.
The W51S will be available on the Japanese KDDI network in the Spring, in a choice of black, gold and pink.
Electronista [via Gizmodo]