Scosche kickBACK n5 iPod nano 5G case adds kick-stand for tiny Cineplex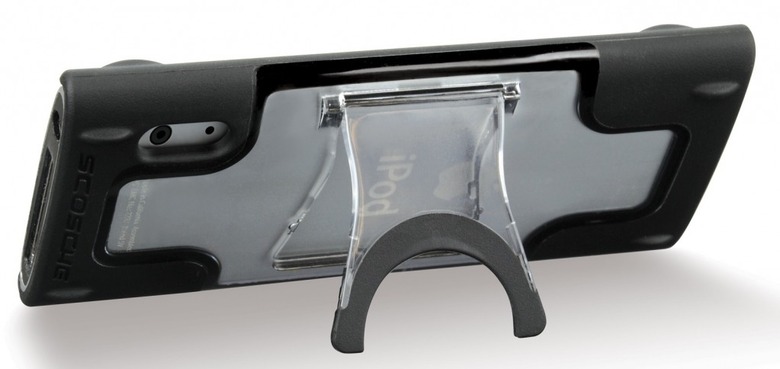 We can blame cases for tipping off the iPod nano 5G's camera, and now that Apple have made the PMP official the accessory manufacturers can go to town.  Scosche are one of the first with the kickBACK n5, a nifty polycarbonate shell with rubber edges and a flip-out kick-stand for enjoying tiny videos on the nano 5G's 2.2-inch display.
There's also a little cut-out for the iPod's new video camera and microphone, together with holes for the dock connector and headphones.  That means you can use all the functionality – including transferring off footage to your PC or Mac – without needing to fiddle the case open.
Finally there are "traction nubs", which aren't quite as exciting as they sound; in fact, they just stop the nano from sliding around on a table.  The Scosche kickBACK n5 is priced at $24.99 and available now; meanwhile the company also offers a bundle – of the kickBACK n5 and a black silicone skin – for the iPod nano 5G, priced at $29.99.