Scion pins pocket-rocket hopes on iM Concept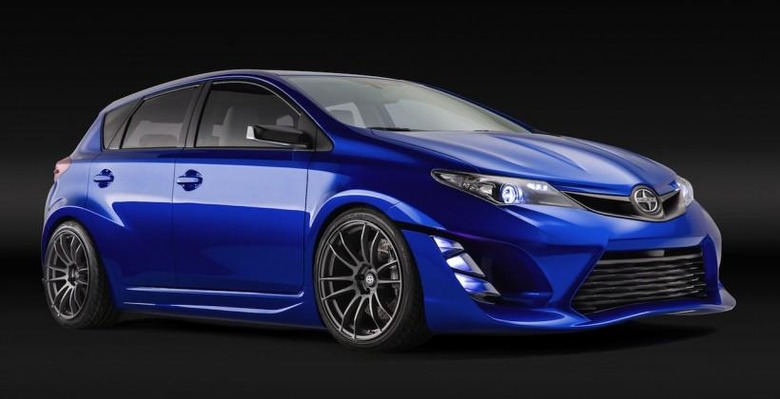 Making a concept car can be pretty straightforward: big engine, crazy design, outlandish interior papered with touchscreens, and then set your auto-responder to "we have no plans to commercialize this vehicle." When you're Scion, though, and want to make not only a concept that's in keeping with your low-cost pitch as well as something which will translate to a probably-not-much-different commercial version, it's a little trickier. The Toyota division's result for the LA Auto Show next week is this, a bright blue hatchback dubbed the Scion iM Concept.
If you're thinking, "that doesn't look all that outlandish," then you're not alone; then again, Scion is all but confirming that a production model will ensue, and so anything too revolutionary simply wouldn't fly.
What you do get in the iM Concept is a five door hatch that Scion claims has been inspired by European touring cars. That means big, deep air intakes, chunky geometric inserts in the grilles, and of course some beady-eyed fog lamps.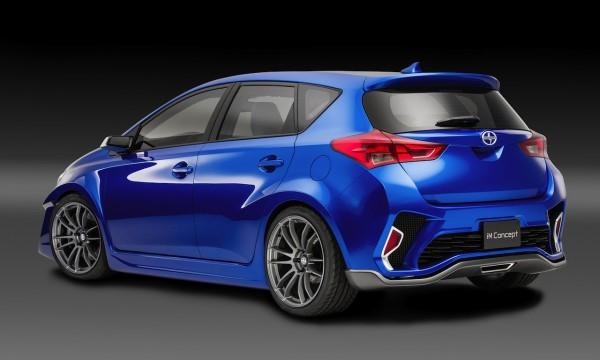 Wider and lower than the average hatch, there are 19-inch forged alloy wheels paired with performance tires under the flared arches. Vented front rotors and 4-piston calipers work alongside height-adjustable racing suspension.
It's unlikely a car like this would every actually go racing, but it's not hard to see how Scion could green-light the iM and spawn a version for showrooms.
We'll know more at the LA Auto Show next week, and SlashGear will be there to bring back all the news on what Scion and Toyota have up their respective sleeves.