Science Fiction Inspired Lamps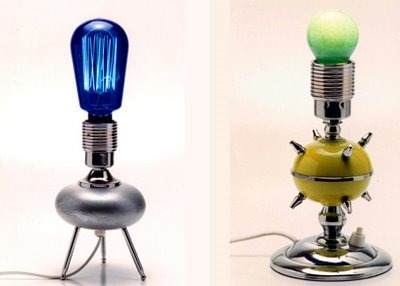 Ever long for the days gone by of Alfred Hitchcock movies and monster flicks? I never got to personally witness those days, but it's fun to think about when aliens and monsters first made it to the big screen. These new lamps bring up memories of a Science Fiction inspired time.
Not only are they a bit of fun they are also made of recycled materials. It's not often that you find attractive environmentally conscious items.
Created by designer Martin Carujo. Instead of thinking of them as regular lamps, he likes to think of each piece as an individual piece of art. To get your hands on one you will have to email the designer himself.
Recycled Lamps [via nerd approved]