Schmidt's Nexus S Tease Video Now Online [Video]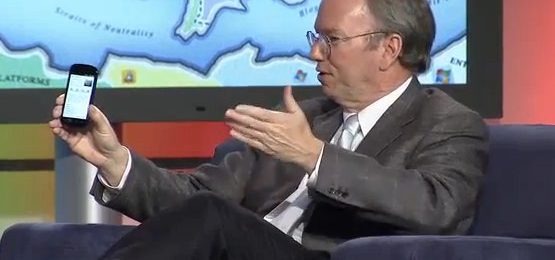 It wasn't too great a surprise to see Google CEO Eric Schmidt take the stage at Web 2.0 complete with a new Google Nexus S in his hand, but it was still good to get official confirmation of the Samsung-made smartphone. Details are still scant, but it's now possible to pore over Schmidt's few words about the Nexus S over and over again, thanks to O'Reilly Media putting up the video.
It contains the classic line "I said there wouldn't be a Nexus Two... I never said there wouldn't be a Nexus S" as well as a few shots of the handset in action, but we'll have to wait until the prototype is more ready for a public showing to find out all the details. More on Schmidt's interview – including talk of Android 2.3 Gingerbread - here.
[via Android Community]