Schlage smart locks hands-on: putting your voice to work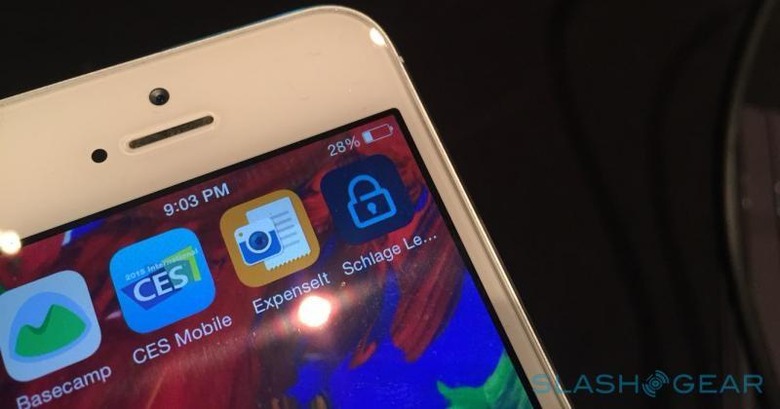 Our smartphones today are being unlocked by a variety of secure methods, ranging from the traditional pin code, to fingerprints, to voice. What if those same secure methods were available to secure our doors as well? Except for the fingerprint part, Schlage pretty much has you covered. Here at CES 2015, we take a quick hands-on of the company's new generation of smart locks that keeps your door and your phone connected, even when you're far away. It even has one that can be unlocked just using your voice.
Schlage has a variety of locks available, starting with the Schlage Connect, an almost traditional looking door lock, except for the part that it has a numeric keypad built-in. This keypad is fingerprint resistant, so you can rest assured that your code patterns can be discerned from the amount of fingerprint smudge left on which keys. The main selling point of this lock is that it keeps you informed of the lock's status from anywhere in the world using Z-Wave technology.
Schlage Touch offers the same basic features but also throws away the key, almost literally. It removes the key hole to prevent even the thought of trying to pick a lock, since there's no lock to pick. The same fingerprint-resistant coating is applied and the keypad works even in the rain or when wearing gloves. Like the Connect, the Touch has room for more than one key code, so you don't have to share your security PIN with other members of the household.
But perhaps most interesting is the new Schlage Sense, coming later this year and probably the smartest one of the group. Building on the same core security features, Sense adds integration with Apple's HomeKit platform, adding a touch of convenience and tech savvy to the lock. This allows users to set up and manage access codes, view lock status, and even see a history of past activities right from their smartphones, without having to sign up with some home automation service. And yes, you can even use Siri to unlock your door using only the power of your voice.