Scalado Panorama 360 for Smartphones Hands-on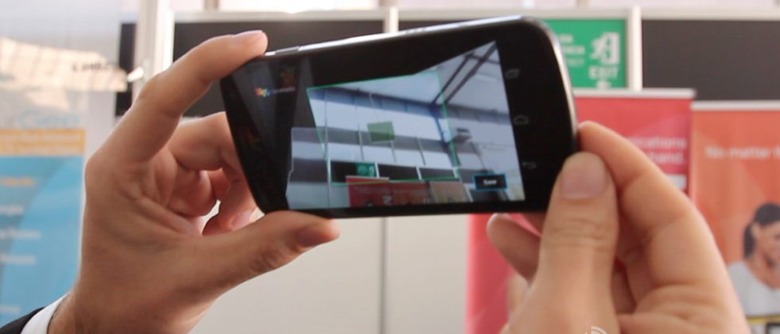 While we were having a blast in Barcelona, Spain during Mobile World Congress last week we had the opportunity to check out a few awesome new technologies. One that stood out is Scalado's camera and imaging technology. We've mentioned Scalado Remove in the past, but today have a first hand look at their Sweep Panorama 360 for smartphones.Scalado is a leading camera and imaging technology group that has been focusing on bringing enhanced capabilities to smartphones. While they don't currently offer their awesome Remove feature, or the Panorama you're about to see below as stand alone apps yet — they might in the future.
Below is a demonstration of Scalado's Panorama 360. This isn't your average panoramic shot, instead you can shoot in any direction you'd like, as many times as you'd like, and there is no lining up or room for error. It just works! Not just left to right either, but up or down. Every direction works and it's all handled in-app. The hands-on video you'll see how quick and easy he takes an impressive 360 panorama shot even though it's a boring office hallway. The live shot that follows at the end of the clip is the real treat.
[vms 3c79e62f76cbf9fb277d]
Their slogan is "one click for perfect panoramas" and it really shows with the demonstration. Being able to take a full 360 degree set of photos up to 30 megapixels and then view it right on the smartphone after is pretty neat. Not only is this panorama made easy, but it also gives users a unique view where you can enjoy the panorama shots either in classic flat view, or as a virtual reality image and scroll around it as shown above.
Currently Scalado camera features are not available on the market, but are clearly ready. They are aiming to partner with smartphone manufacturers and let them offer these unique features to differentiate their devices from others on the market. We have heard they are in talks with Sony and possible HTC moving forward but hopefully we'll see these apps available for all sometime soon. All I know is I want this kind of Panorama 360 quality on my Galaxy Nexus today!