Saygus VPhone V1 poses for better photos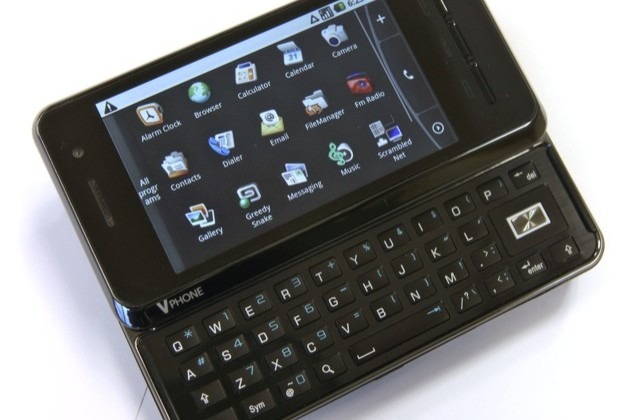 Remember the Saygus VPhone V1, the mysterious Android smartphone that was spotted clearing the FCC earlier this week?  The company have followed up the less-than-perfect FCC shots with some glamour photos of their own, and while opinion on the V1's looks is split – one Android Community comment suggested it "looks like a VCR" – we're still interested to see the fruits of what looks likely to be the first Verizon Open Development device.
Saygus haven't confirmed which exact version of Android the VPhone V1 is running, but interestingly in one of their photos the handset is shown with part of HTC's Sense interface.  The semi-circular pad at the bottom of the homescreen, with a Phone button flanked by menu and widget-shortcut keys, has only been seen on HTC devices before now, such as the HTC Hero.
Otherwise we're left with the same specs we had earlier in the week, which basically means CDMA, WiFi and Bluetooth connectivity, a slide-out QWERTY keyboard, 3.5-inch 800 x 480 capacitive touchscreen, 624MHz Marvell PXA310 processor and a 5-megapixel autofocus camera.  If the rumors are true, expect the VPhone V1 to drop in early 2010.