Savant Touch Remote rebuilds iPod touch into home A/V controller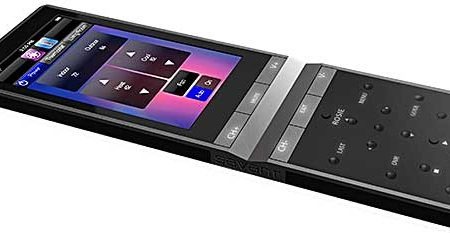 Home automation specialist Savant has unveiled its latest remote control, the simply named Savant Touch Remote, and it takes an iPod touch as its starting point.  Rather than sliding the touch into a caddy, it seems Savant strip the PMP down and rebuild it into their own casing: that lets them keep not only the 3.5-inch multitouch Retina Display but add various hardware buttons too.
iOS 4.2 is still running the show, but Savant's custom UI – which is already available for the iPhone and iPod touch – sits on top for when you want to control your multiroom A/V system.  That also means you can download apps through the official Apple App Store, have FaceTime chats and make VoIP calls.
Altogether there are 18 backlit hardware buttons – offering everything from channel control, volume, menu navigation and more – together with a desktop dock/charger, and it'll be available in black and white.  Savant has also added in RF connectivity, alongside the regular WiFi b/g/n.  It's expected to ship in Q1 2011, priced at $399.
[via Automated Home]