Satechi Type-C Clamp Hub Pro for iMac, iMac Pro now on pre-order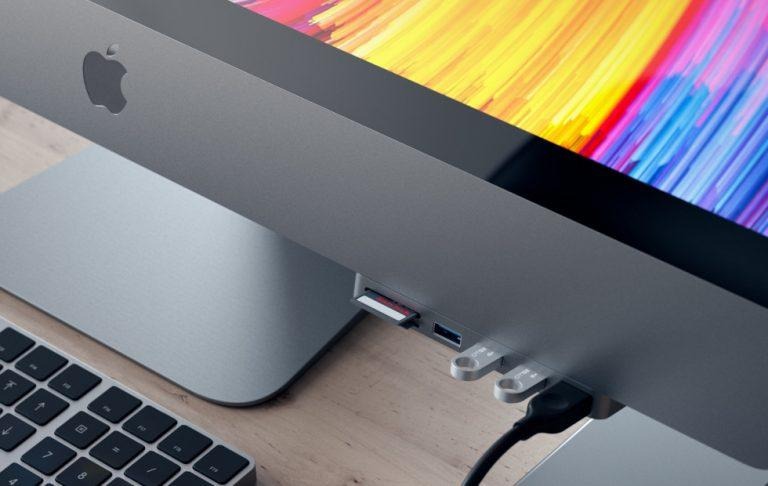 Are you short on a few ports on your iMac? Do you feel Apple sacrificed usability for having a seamless, unbroken look? Are you looking for a solution that won't make your iMac or your desk an ugly mess? If you answered yes to any or all of the three, then Satechi has just the solution for you. Yes, it is a hub for the iMac and the new iMac Pro. But, no, it's not a hub that will cause disharmony on your meticulously designed workspace. That's because Satecih's new Type-C Clamp Hub Pro gets the job done by hiding in plain sight.
Accessory makers, especially those making products for the Apple crowd, have wised up to what their buyers want. They want functional accessories that won't look out of place beside their shiny Macs. Satechi was one of the first to offer such a solution with its USB Type-C hub for the 2015 MacBook, which looked more like a natural extension of the notebook than a third-party hub.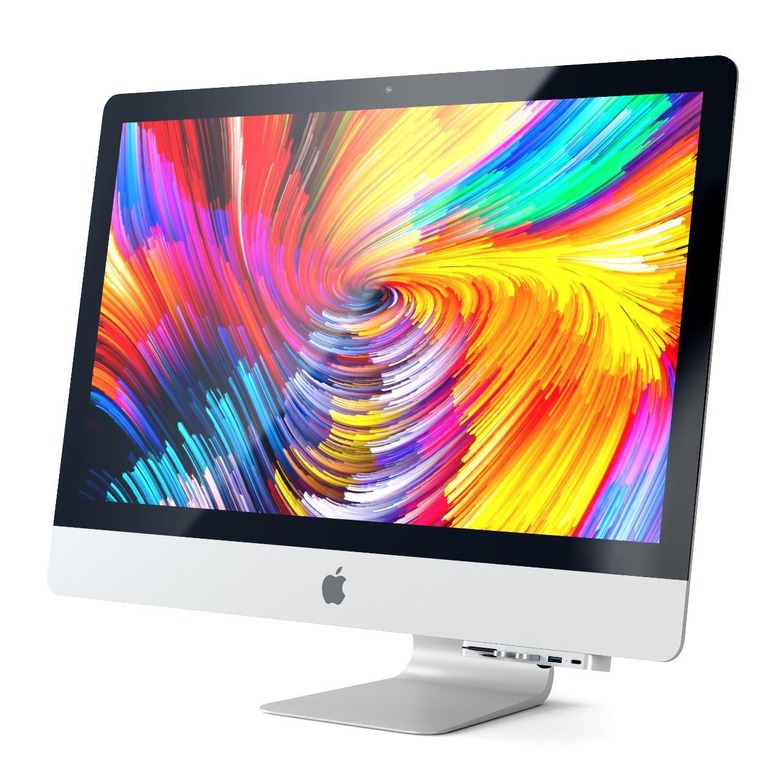 It is using that same strategy for iMacs. The Type-C Clamp Hub Pro connects to one Thunderbolt 3 port on the back of the iMac and, like its name says, clamps on to the iMac's bottom edge. This puts the otherwise hard to reach ports right in front of you while looking inconspicuous and almost invisible.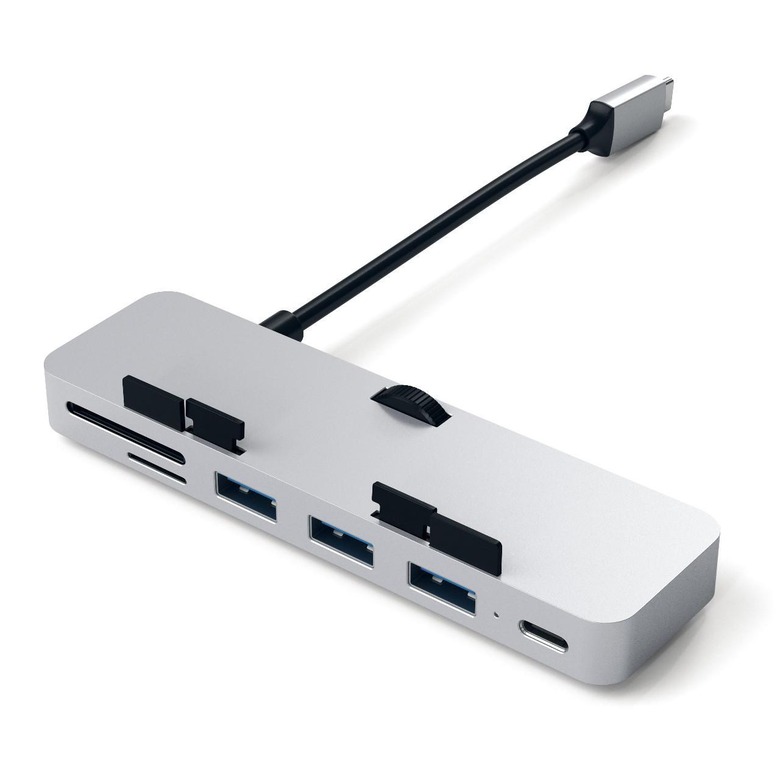 Of course, it won't be invisible when you start plugging in devices and cables. It's a hub after all, not a useless decoration. The hub has three USB 3.0 ports, one data only USB-C port, and a microSD and full-sized SD card reader.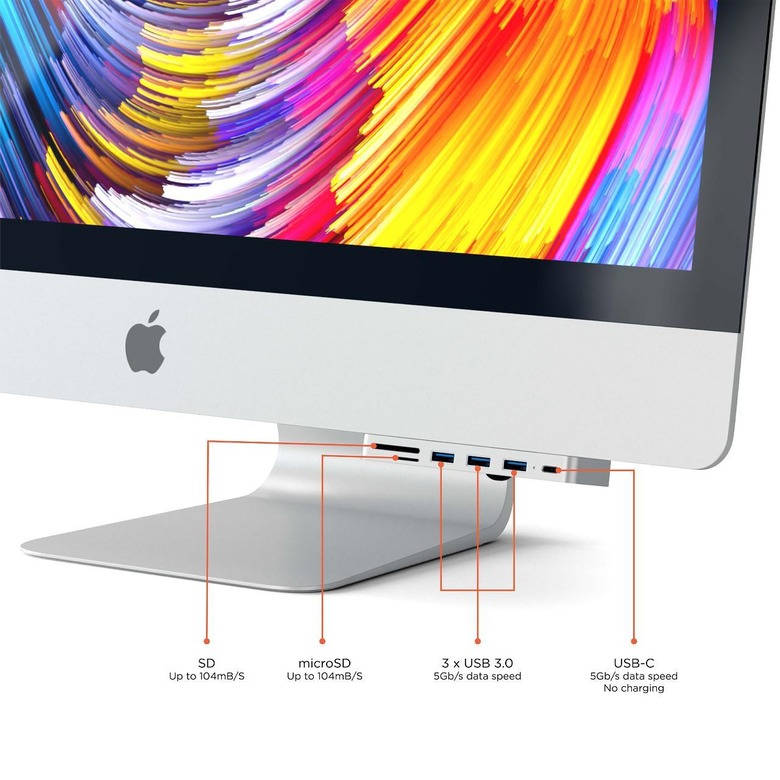 The Satechi Aluminum Type-C Clamp Hub Pro is compatible with the new iMac Pro 2017, the iMac Retina 4K, and the iMac 27-inch 5K model. It comes in either Silver or Space Grey to blend with your iMac. The product launches on January 5 but you can put in your pre-order now to get a head start. The hub costs $49.99.