Satechi Aluminum Power Strip heads up USB movement with IC smart tech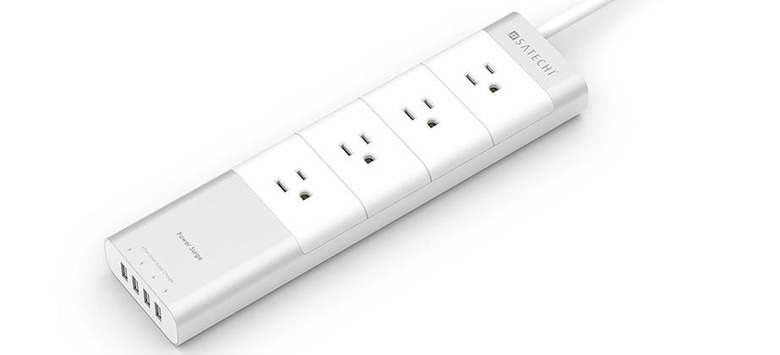 Inside the Satechi Aluminum Power Strip is a piece of technology that'll be most appreciated by those that want to save every bit of precious electricity. Instead of jamming out the volts needed to charge up a tablet when you only need to charge up your tiny iPod, this device uses IC smart technology to automatically adjust the amount of power being used to the amount of power needed. Each device has a different power requirement – this power strip knows it.
Satechi are known for making surprisingly high-quality devices without the price tags to match. As such, this piece of equipment will be matching your multi-thousand-dollar equipment with an aluminum exterior that houses a collection of ports.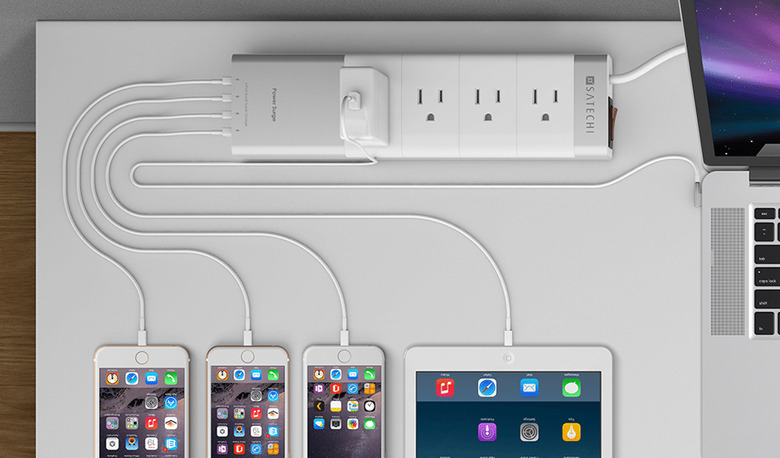 Four AC power outlets sit on top of this power strip – USA style. On the side of the strip are four 2.4A USB ports made to charge up your many USB-friendly devices without the need of an extra bit of wall adapter.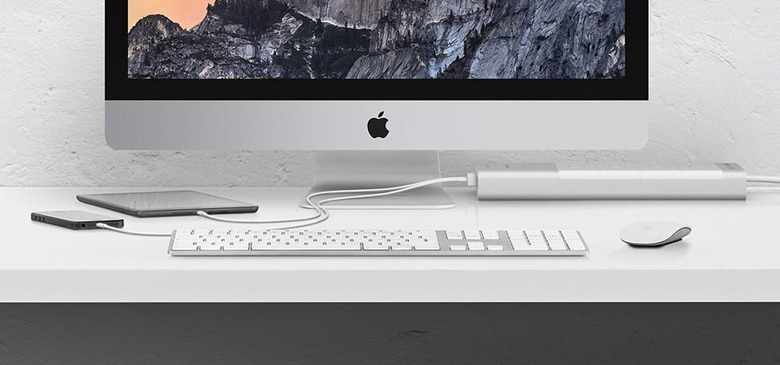 This device will be available immediately if not soon through Satechi and Amazon for $39.99 USD. While images here show the adapter charging mostly Apple products, no worries – it'll charge whatever you happen to have on hand, just so long as you have the right USB or power cord.