Sapphire Radeon HD 5970 Claims "Fastest Video Card" Title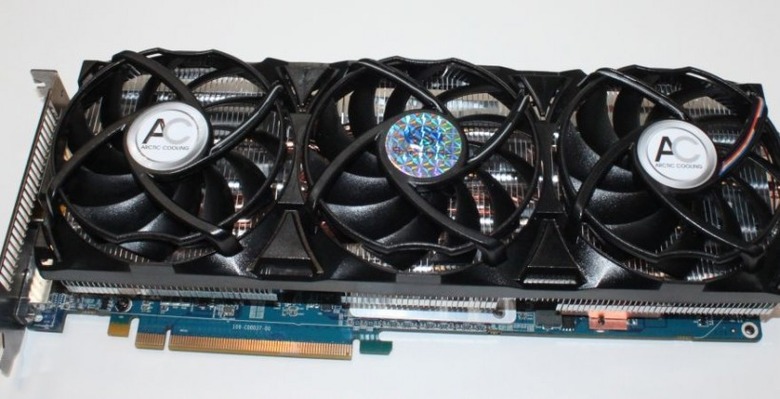 My first desktop PC had a single fan; now we're looking at video cards which tote three fans apiece.  Such is the price of progress, and such is the awesome Sapphire Radeon HD 5970, based on ATI's Radeon HD 5970 GPU and quietly brought out to play at CeBIT 2010 this week.  According to Sapphire the triple-thick card is the fastest in the world.
That's because they've packed it full, with 4GB of DDR3 memory and an overclocked GPU running at 850MHz.  Meanwhile the memory is clocked at 1,200MHz, and that's apparently good enough for a 3DMark Vantage score of around 22,000.
Ports include two dual-link DVI and a Mini DisplayPort, along with twin 8-pin power connectors, and the thickness is thanks to a huge heatsink and three supposedly-silent fans.  No word on what this behemoth might cost nor when it will launch, but we're guessing it'll be very expensive.