Sanyo Pedal Juice Box Gives Guitarists Staying-Power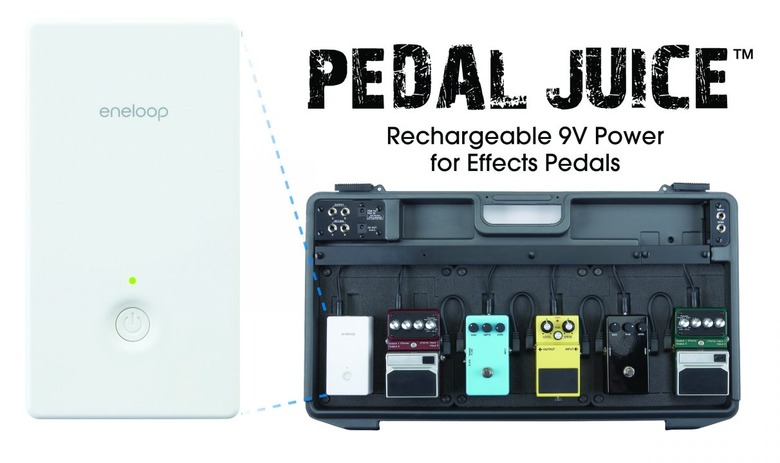 Sanyo has launched a new portable rechargeable battery pack, but unlike most we see this isn't to give your laptop, iPod or iPad a little extra runtime; it's targeted at guitarists. The Sanyo KBC-9V3U Pedal Juice is a 9V Li-Ion rechargeable battery in a water- and shock-resistent housing, intended to provide guitar effects pedals with up to 50hrs of power.
On the back there are twin 9V DC outputs, and you can daisy-chain multiple effects units together and power them all from a single Pedal Juice box. Sanyo claims that, unlike 9V batteries which lose voltage quickly, the Pedal Juice provides stable voltage across its full charge, making it more cost-effective in the long-run.
You're not just limited to pedals, either; the Pedal Juice will also power synths and even external speakers, though you'll get a lot less than 50hrs runtime from them. It's available now, priced at $149.99.