Sanyo announced PLC-XF71, an ultra bright dual-lamp LCD projector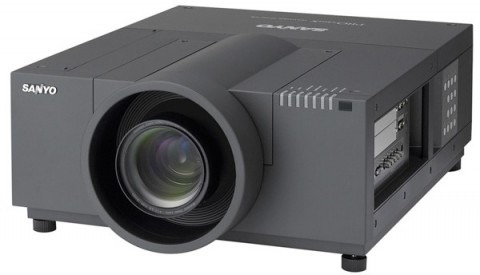 Sanyo unveiled a successor to its industrial-grade ultra bright LCD projector with the announcement of PLC-XF71, a similar dual-lamp and optical engine designs with improved contrast and brightness from PLC-XF70.
The new 70 series dual-lamp beamer has the same 4:3 resolution of 1024x768, and will feature most of its presuccesor functions such as SANYO's exclusive Active Maintenance Filter (AMF) system, connectivity, flexible lens-shift and Inorganic Optical System (DIOS). New design has increased lumen output from 9,000 to 10,000 while managed to bump contrast from 2,000 to 3,000:1.
The chassis looks identical to previous model, so my guess the weight should be around 60lb. PLC-XF71 should be available this month with a suggested retail price of $16,995.
[via engadget]