SanDisk Sansa Clip 8GB PMP announced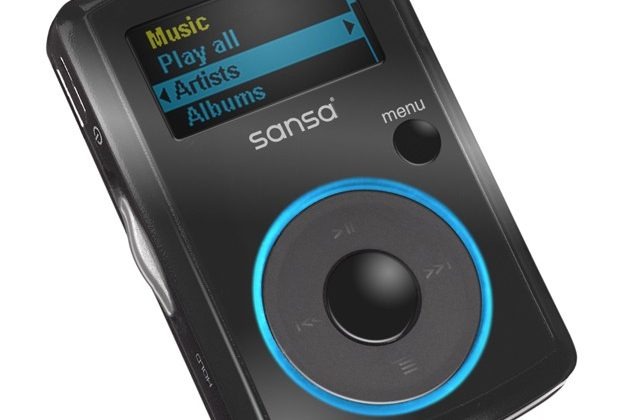 SanDisk has updated its Sansa Clip PMP with 8GB of storage, doubling the maximum capacity available.  The Clip still has a small color OLED display and weighs just 0.9oz, with the rechargeable battery good for up to 15hrs continuous playback.  A removable clip – which obviously gives the Sansa its name – can be used to attach the PMP to belts, bags or purses.
The Sansa Clip supports MP3, WMA and WAV audio files, together with Audible audio books, and is compatible with DRM-encrypted downloaded tracks from Rhapsody To Go, Napster and eMusic, among others.  There's also a built-in microphone for using the Clip as a voice-recorder, and an FM radio with auto-tune and station presets.
The SanDisk Sansa Clip 8GB will be available this week, priced at $99.99.  It comes complete with earphones and a USB cable which is also used to charge the PMP.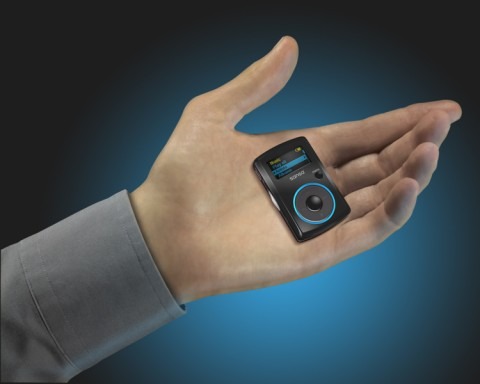 Press Release:
SANDISK ROLLS OUT NEW 8GB VERSION OF THE POPULAR AND TINY SANSA(R) CLIP MP3 PLAYER

Capacity increase doubles available space on tiniest player in Sansa line

WHO/WHAT

SanDisk Corporation, a leading seller of MP3 players in the United States, today announced a capacity increase for the Sansa(R) Clip MP3 Player. One of the most popular flash-based players in SanDisk's Sansa line of MP3 players, this tiny Sansa(R) Clip has a new capacity point of 8 gigabytes (GB).

The new 8GB Sansa Clip can store up to 4,000 songs and runs for 15 hours on its rechargeable battery.

WHEN

The new, black 8GB Sansa Clip is expected to be in stores and online (www.sansa.com) in the U. S. the week of November 10th with an MSRP of $99.99.

MORE

The matchbox-sized Sansa Clip can fit into the palm of the hand and clip onto clothing and a perfect holiday gift for people who love music on the go, including runners, walkers, or gym goers.

The Sansa Clip stands above the leading wearable music player because of its bright OLED color screen – allowing users to select the music they hear, not just wait for songs to come around at random.

The Sansa Clip boasts a long list of advanced features, including:

Audio formats: support for MP3, WMA, WAV and Audible audio books.

Music services: support for many music download and subscription services, including Rhapsody To Go(R), Napster, eMusic and others.

Recording: built-in microphone for voice recording.

FM radio: built-in FM tuner, with user option to create

station presets.

Accessories: earphones and USB cable.

The featherweight Sansa Clip, weighing only 0.9 ounces, comes with a clip that makes it easy to attach the device to clothing, a backpack or purse. The clip is detachable, so the device can become even smaller when the clip isn't needed.

Sansa Clip Family Pricing

The Sansa Clip continues to be available in 1GB capacity with an MSRP of $39.99, 2GB capacity with an MSRP of $59.99 and 4GB with an MSRP of $79.99. The 1GB Sansa Clip is available in black; the 2GB Sansa Clip is available in black, red, pink and blue; the 4GB is available in silver and the 8GB is available in black.

The Sansa Clip requires a computer running Windows XP or Windows Vista.