SanDisk 1TB Extreme microSD card is now ready for your money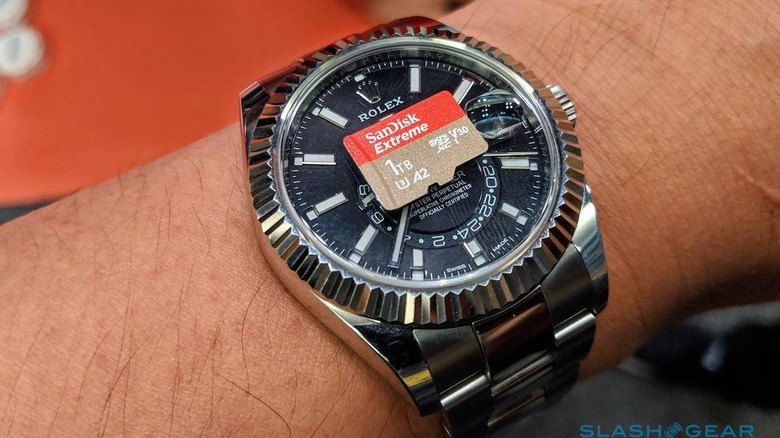 We may receive a commission on purchases made from links.
Smartphones and digital cameras are getting more capable and more sophisticated and that's not yet considering the new breed of 360-degree 3D cameras that are starting to pop up here and there. This means that internal storage may no longer be enough to hold even the shortest videos and common microSD cards may be too low and too slow to meet the need for speed. Enter the first generation of 1 TB microSD cards now led by the SanDisk Extreme. With promises high capacity and high speed, this card will breeze through your video and data workload, if it doesn't burn a hole in your wallet first.
We have finally reached a point when plastic cards the size of your fingernail would have enough capacity to put external some hard drives to shame. Of course, they serve different purposes and require different workflows, but there might be some comfort knowing that you can have a 1 TB microSD card now, provided you can afford it.
There's no skirting around the fact that this card is expensive. SandDisk sells it for $449.99, more than double the price of an equivalent 512 GB microSD card. Prices could drop in the coming months but, at least for now, this is what you'll be facing if you want to buy one now.
It isn't just the size, of course. It can support writing speeds of up to 90 MB/s and read speeds of 160 MB/s. That will depend, however, on the device doing the writing and reading. For cameras that can, for example, that will make recording 4K and 360-degree videos a cinch.
The 1 TB SanDisk Extreme microSD UHS-I Card is available directly from SanDisk but you can also buy it from B&H Photo if you prefer. Amazon does carry the tiny card but, strangely enough, it isn't yet available on its US store.