1TB SanDisk Extreme is a beastly microSD card with a monster price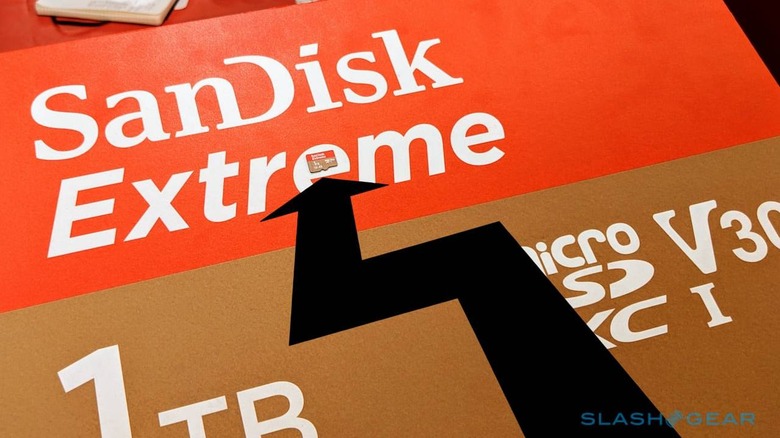 Those of you who have been waiting for a high-capacity microSD card with fast transfer speeds might like what Western Digital is showing off at MWC this year. The company has announced a new 1TB microSDXC card that it claims is the fastest UHS-I card in the world. Officially dubbed the 1TB SanDisk Extreme UHS-I microSDXC card (which is quite the mouthful), prospective buyers might want to start saving now, because it certainly has the price tag to match its high capacity and potential transfer speeds.
Western Digital says that its new SanDisk card can reach read speeds of up to 160MB/s, while write speed tops out at a maximum of 90MB/s. That isn't too bad, especially if we're talking about moving media from it to another device.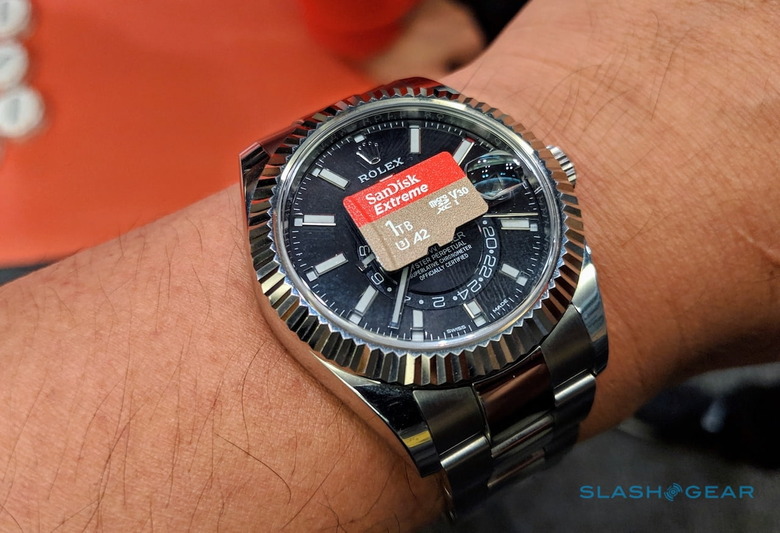 The idea, of course, is to give consumers enough storage for the increasingly large files we're creating and saving every day. Things like 360-degree video, 4K video, RAW images, and video games take up a lot of space, and moving those large files between two devices can take a long time because of their size. With the SanDisk Extreme, Western Digital is looking to kill two birds with one stone, it seems.
The SanDisk Extreme will be offered in two capacities: 1TB and 512GB. The 512GB card is expensive enough at $199.99, but pushing storage up to 1TB inflates the price to a whopping $449.99. If you have need 1TB worth of flash storage, then the SanDisk Extreme may well be worth its price, but for most of us, the 1TB card is probably overkill in more ways than one. In any case, both of these cards are up for pre-order today from Western Digital, with launch scheduled for April 2019.
It's been a fairly big day for the world of SD cards. Not only has Western Digital unleashed this beast upon the world, but the SD Association has also announced the roll out of its SD 7.1 standard, which paves the way for microSD Express cards that support maximum transfer speeds of 985MB/s. It'll likely be quite some time until we see those cards (and the devices that support them) hit shelves, so for now, cards like the SanDisk Extreme will have to do.