microSD Express cards just launched: Here's why that matters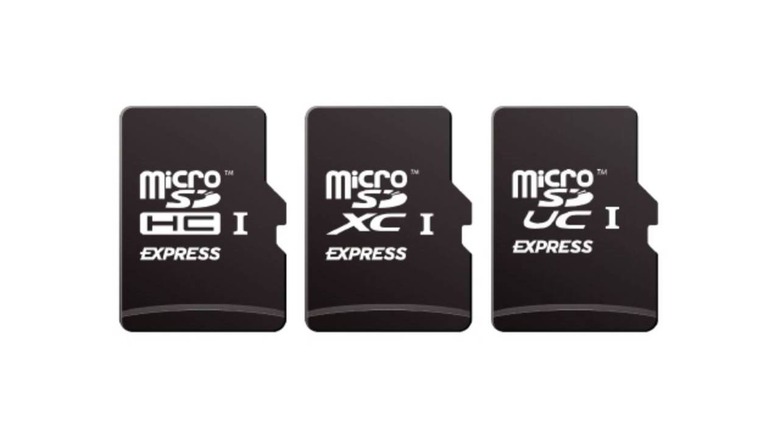 Last June, the SD Association rolled out its SD 7.0 specification. Along with increasing the maximum potential capacity for SD cards to 128TB, this also introduced SD Express, which greatly increased data transfer rates. Today, the SD Association announced the roll out of the SD 7.1 specification, bringing those improvements from 7.0 to microSD cards as well.
Officially dubbed microSD Express, cards supporting these new specifications will use the PCI Express and NVMe interfaces to reach data transfer speeds of up to 985MB/s. That certainly isn't anything to stick your nose up at, as it's a pretty major boost in transfer speed over what we currently have.
The announcement of microSD Express comes at a time where support for things like 4K video recording, RAW image capture, and 360-degree video are becoming more and more common. Larger file sizes obviously mean longer transfer times, so the hope is that SD Express and microSD Express do something to help keep those file transfers at least somewhat quick.
The SD Association says that microSD Express will be available in a few different capacities, including microSDHC Express, microSDXC Express, and microSDUC Express. SDUC and microSDUC were both introduced when the SD Association rolled out its 7.0 standards last year. Support for microSDUC Express means that we should see high-capacity cards that boast these fast data transfer rates, and it's worth noting that these cards will be backwards compatible with legacy microSD readers as well.
The only question now is when we'll see these microSD Express cards hit the market (and when manufacturers will start building support for them into their devices). As file sizes continue to grow across a number of different mediums, there's definitely a market for microSD cards that are both fast and high-capacity, so hopefully it isn't long before manufacturers start to deliver some microSD Express cards. We'll keep an eye out for more, but in the meantime, head over to our MWC 2019 hub for more from Barcelona.