San Francisco Lights Up Public WiFi 3.1 Miles Down Market St
San Francisco is slowly lacing its streets with public WiFi, with the latest hotspot covering a 3.1 mile strip running down well-trafficked Market Street as the geek hub tries to keep its residents online. The free service follows Google's installation of public WiFi at city parks, and is being supplied by Ruckus Wireless and Layer42 in partnership on outdoor hardware and backhaul.
The network – which will show up unsecured as "_SanFrancisco_free_WiFi" kicks off at the intersection of Market and Castro Street, and then runs down Market until it reaches the bay. Built in partnership between Ruckus Wireless and San Francisco's Department of Technology, it uses a string of WiFi g/n/a dual-band (2.4/5GHz) access points mounted on traffic poles, hooked up to gigabit fiber connections.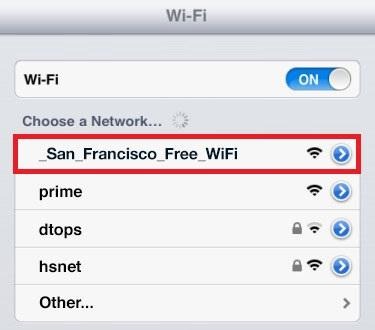 The installation also switches over to mesh networking – point-to-point connections between access points – where running a fiber connection is impractical or not cost-effective. According to Ruckus, the hardware is capable of extending coverage dynamically, so that sudden jumps in usage can be catered for.
Although a single street isn't going to get everyone who lives, works, or visits San Francisco online, the city's plans don't stop there. The Market Street build is the first of what's described as a multi-phase roll-out, which will eventually blanket more of the city; there's a coverage map at the Department of Technology.
Unlike Google's WiFi service, which is ad-supported, San Francisco's city service will be provided free of charge; the DoT is funding it, and the hardware is being donated. Service is only intended to work outdoors, however, and businesses on Market Street shouldn't expect to be able to give up their paid broadband and log onto the city network instead.
IMAGE Kanaka Menehune