Samsung's weird little kid is as excited about the Galaxy S4 as we are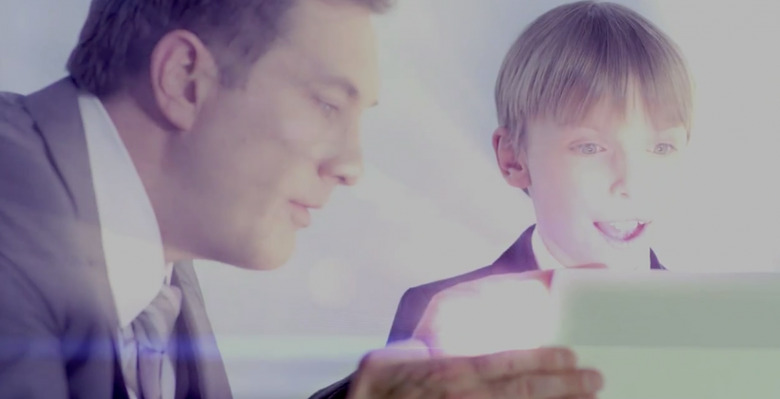 Samsung knows we're gurgling with barely-restrained anticipation for its Galaxy S4 launch next week, but it's cranking up the pre-show fever with a mildly-cringeworthy teaser campaign featuring a "secret messenger." The promo, featuring a milk-sipping child executive supposedly called Jeremy Maxwell, tells us little to nothing about the Galaxy S4 itself, but it looks like this won't be the last of the videos we get before March 14.
Samsung has been swift to use video campaigns ahead of its launches in the past, counting on the fact that interest in its own products has begun to rival that of Apple gadgets. The pre-reveal Galaxy S III hype reached iPhone-style levels, and given the smartphone market has, in many ways, come down to an Apple vs. Samsung battle, the quality of what Samsung wheels out in NYC will go a long way to deciding Android's phone successes in 2013.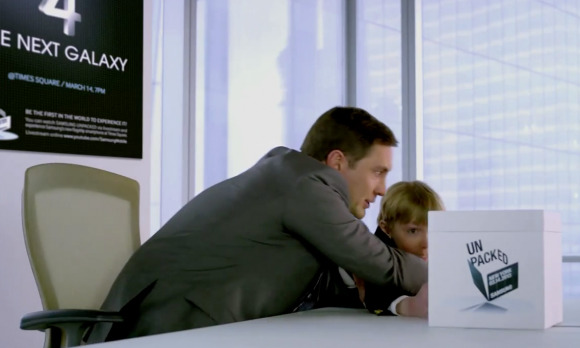 The exact star of next weeks show hasn't been named, not in so many words, but given the proliferation of "4″s in Samsung's promo material, it's not hard to guess what the company will be announcing. It notably comes two weeks after Mobile World Congress, which Samsung eschewed in favor of holding an event all of its own and monopolizing all of the attention.
SlashGear is headed off to New York City next week to bring you all the news from the Galaxy S4 launch, so join us on Thursday, March 14 for the full event. Meanwhile, if you're already in NYC yourself, Samsung is holding a huge launch event in Times Square.