Samsung's vast modular The Wall MicroLED display is getting a home version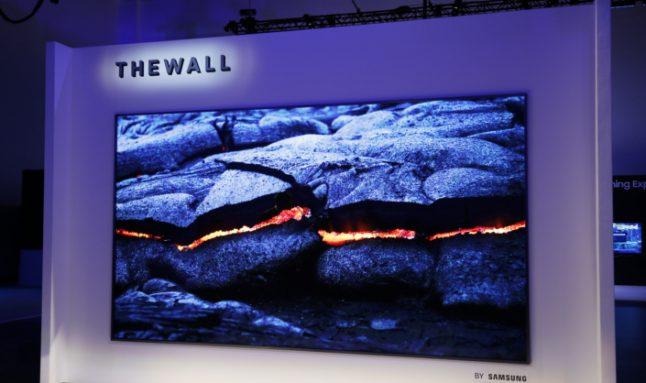 Samsung plans to make a consumer version of its vast The Wall display, a modular screen that can be expanded by adding more and more segments. Announced at CES 2018 back in January, The Wall was Samsung's big example of how MicroLED could change displays.
Certainly, it wasn't small. The company showed off a 146-inch set, in fact, clearly intended at commercial applications rather than being mounted on living room walls. That was only the start, though: the modular system would allow further sections of MicroLED screen to be added, expanding the screen even further.
Now, Samsung is talking about domestic implementations of MicroLED, albeit still for those with big walls and deep pockets. A consumer version of The Wall is in the works, the Korea Herald reports, slimming the bezel-free display down to 30mm or less. In contrast, the existing panels are more than twice that thickness.
Like its commercial brethren, this consumer version will also be modular. A number of different segments can be linked together, taking up as much of the space – and budget – homeowners have to spare. Samsung is pushing the system as more like digital wallpaper than a traditional TV, indeed, with execs hoping to avoid the "television" label altogether.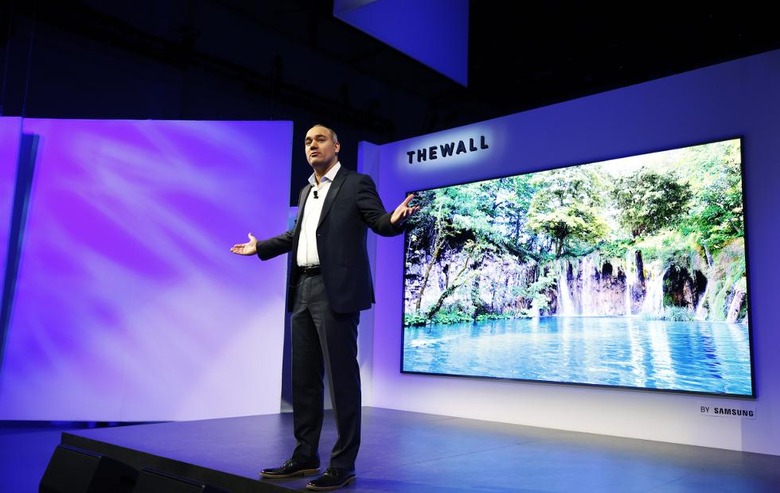 "We wouldn't need to use the word TV for upcoming products," Han Jong-hee, president of Samsung's visual display business, argued. "Consumers will be able to do anything they want with displays or screens that they feel comfortable with, just like mobile displays."
MicroLED has been floating around as a display technology for some time now, but challenges in achieving the sort of yields demanded for mass production have stymied its adoption. Like OLED, and unlike traditional LED panels, each of the pixels is responsible for generating its own illumination. Unlike OLED, however, there's no organic component to limit the lifespan of the screen: each pixel consists of a microscopic LEDs lighting up in the required colors.
The end result, MicroLED proponents argue, is a set that has a roughly 100,000 hour lifespan – more than a comparative OLED screen – but can use less power and be thinner than traditional displays. Samsung is also promising better color contrast and inkier blacks, too,
Exactly how much this will all cost is unclear at this stage. Samsung is talking up the cost-effectiveness of MicroLED for huge display installations, but there's a big difference between that and something which is actually affordable. The commercial The Wall panels, meanwhile, are on track to launch in September 2018.