Samsung The Wall 146-inch TV, 8K AI tech take viewing to the next level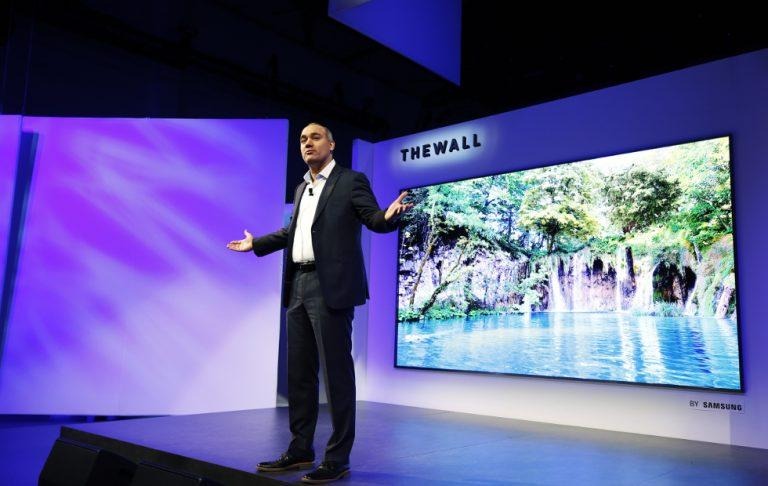 You'll probably want to remodel your living room to make room for Samsung's latest, greatest, and biggest TV. At CES 2018, the consumer electronics giant revealed two rather big advancements in its TV line up. And by big, we mean that literally in many ways. "The Wall" is pretty much literally a wall-sized TV spanning 146 inches diagonally and is still marketed as "modular", while Samsung's new AI-powered upscaling technology promises to enlarge content of any resolution to near-perfect 8K quality.
The Wall is really that big. At 146 inches, you're unlikely to be able to fit it on your wall unless you already envisioned having such a large TV right from the start. Despite that size, The Wall is actually still touted to be "modular", thanks to its module-based designed and nearly invisible bezels, allowing those who need it to build up an ever larger display of any size or shape.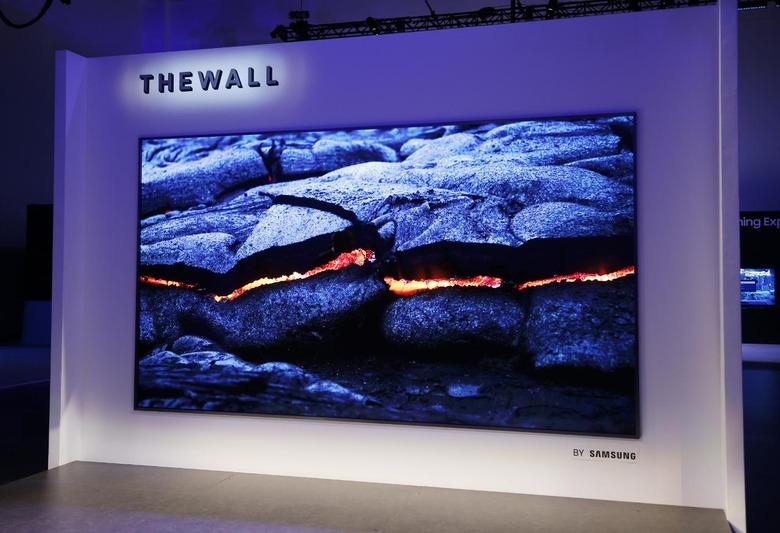 The real technological breakthrough here, however, isn't the size but the new MicroLED tech. Just when you thought Samsung was head over heels with QLED. MicroLED takes its name from the micrometer scale LEDs that are smaller than conventional LEDs. These self-emitting components removes the need for color filters and backlight, delivering more accurate colors.
Those who will opt for smaller, more "conventional" Samsung TVs also have something to look forward to. And by "smaller", we mean an 85-inch 8K QLED screen. One of the biggest problems of such 8K TVs, aside from the price, is that there is not much content yet to justify that resolution. Samsung's solution, like many others, is to upscale non-8K content, but it is doing so smartly.
Samsung calls it "8K AI" which is simply a buzzword for employing machine learning to create something that isn't there, that is, more pixels. It comes with a database of millions of images that it analyzes for reference of lower resolution content. Adding detail creation, noise reduction, and edge restoration, the 8K AI is able to transform any type of content into an 8K-compatible version with almost no degradation in quality.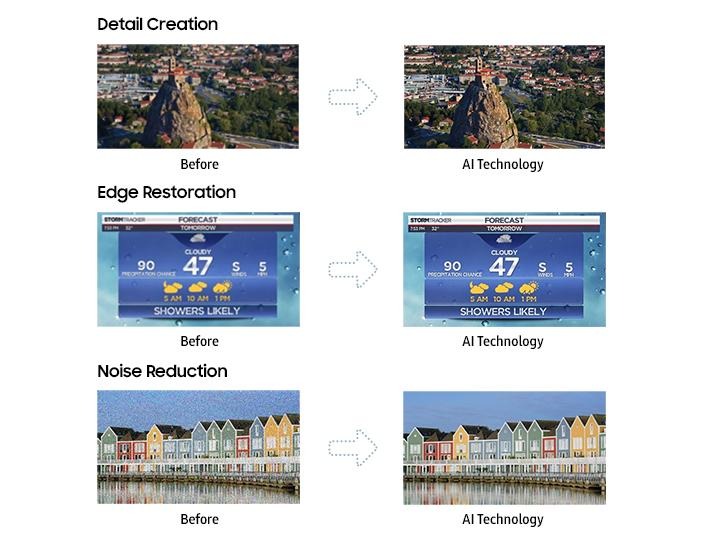 Other Samsung Smart TVs are also getting a different form of AI in the form of Bixby voice control. Samsung's new personal assistant allows users to control their TVs hands free. And with SmartThings integration, they can also control their entire smart home in the same way.