Samsung still thinks curved displays are the future, and not just for your TV, with the company unveiling a vast curved gaming monitor using its QLED technology. The Samsung CHG90 is one of the biggest gaming-focused displays you'll find angling for a spot on your desk, a full 49-inches of extreme wide-angle. It's 32:9 aspect screen is effectively a half-height Samsung TV, in fact.
That means a resolution of 3,840 x 1,080, otherwise known as "double full HD" or DFHD. With a 1,800R curvature, it spreads around the edges into the player's peripheral vision, or at least that's the theory, making games more immersive. Meanwhile, a 178-degree viewing angle means that no matter where you're looking from, you shouldn't have to deal with subpar colors or brightness.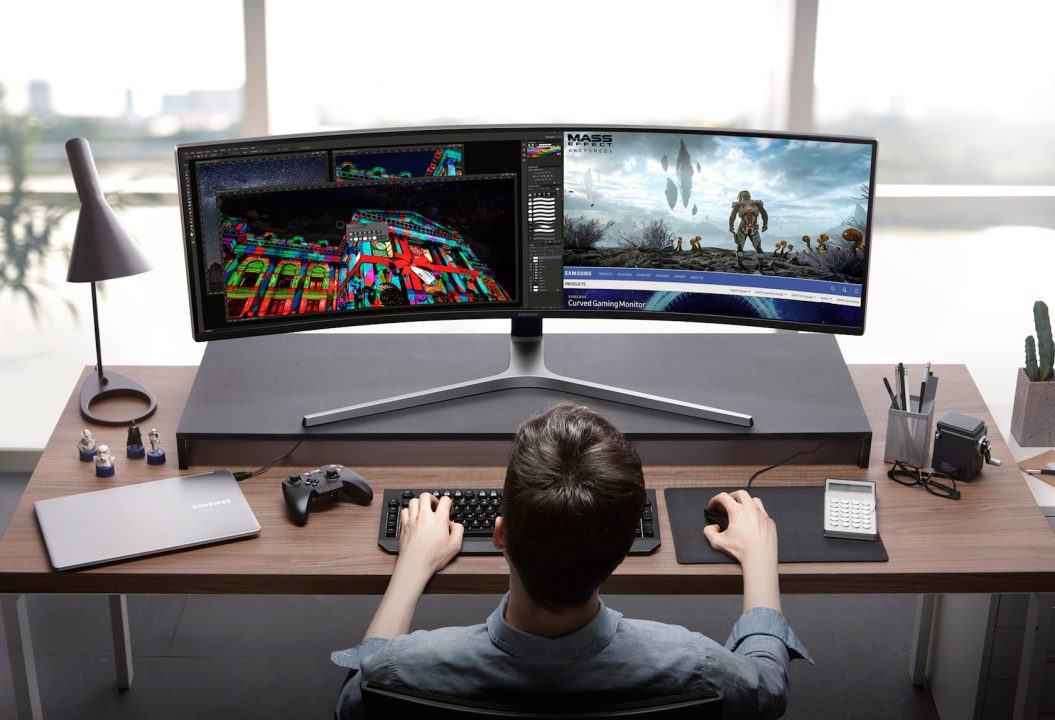 On the tech side, there's a 144 Hz refresh rate and four-channel scanning, which Samsung says should cut motion blur. AMD's Radeon FreeSync 2 technology is supported as well, a first for Samsung, which also aims to cut out stuttering and tearing in visually-intensive games. Wide color gamut support for HDR content is also included, and the CHG90 has also been certified as HDR compatible with NVIDIA's graphics cards, too.
The panel technology is based on the same Quantum Dot system that we've seen Samsung use on its TVs lately. That means 95-percent DCI-P3 color space coverage and 125-percent sRGB coverage, along with support for 1.07 billion colors.
Ports include one Display Port, one Mini Display Port, two HDMI, and an audio input. There's also a headphone jack and a USB 3.0 hub, with the latter having a single upstream and two downstream connections. Samsung's stand is height-adjustable and both tilts and swivels; alternatively, the CHG90 supports wall-mounting.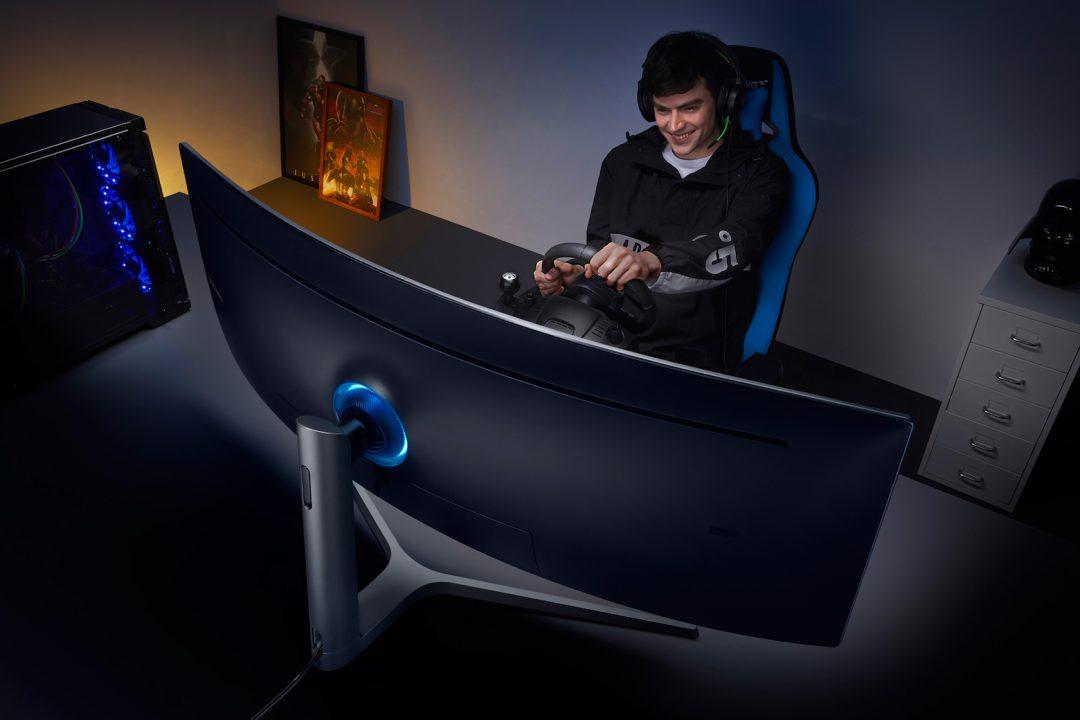 At the same time, if your desk – or wallet – doesn't quite stretch to 49-inches, Samsung has two more options. The Samsung CHG70 will be offered in 27- and 31.5-inch sizes, both using HDR and quantum dot tech, and packing the same 144 Hz refresh rate. Resolution is 2,560 x 1,440, meanwhile – less width than the CHG90, but notably more vertical pixels – and brightness is 600 nits.
Like the CHG90 there's Radeon FreeSync 2 support, along with NVIDIA HDR certification. Ports include a single Display Port and two HDMI, along with audio input, headphones, and the same UBS 3.0 hub as the larger monitor. However, the stands also pivot as well as tilting, swiveling, and adjusting for height.