Samsung's Ultimate Test Drive is already out of phones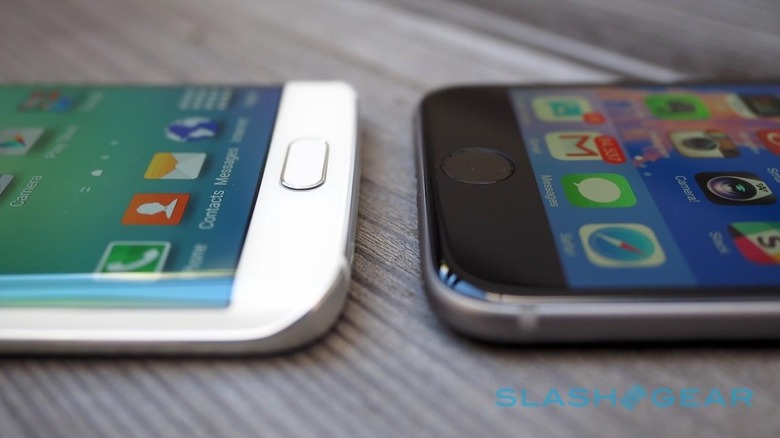 Samsung has run out of review phones with which to tempt iPhone owners to jump ship, with the 30-day test program draining its stock in a matter of hours. The promotion, dubbed the Ultimate Test Drive, was announced earlier today, offering a month's use of a Galaxy S6 or Galaxy S6 edge in return for $1 and the promise to treat the handset with care. Turns out, there were plenty of iPhone owners keen to see what life on the other side of the fence is like.
"Thank you for your interest," a message on Samsung's now-updated site says. "Due to the overwhelming demand, we are temporarily out of test drive phones. Please keep checking back for available phones."
It's unclear how many people are actually going to take part in the trial, since Samsung never said how many S6 and S6 edge handsets it had earmarked for loans.
Eligibility requirements were straightforward. Those interested in testing out one of the two flagships needed to currently have an iPhone with an active service plan, be 18 or over, and reside in the US.
Samsung required a credit card to secure the loaner, which would be used to cover theft or damage.
Exactly what sort of conversion rate Samsung envisaged is unknown, though with sales of the Galaxy S6 and its curved-screen sibling less than expected, any bump that prompts Apple fans to defect would likely be seen as a significant win.
That's doubly the case when you consider that – if the rumor machine holds true – the iPhone 6s and iPhone 6s Plus are likely to be unveiled in just a few weeks time, on September 9.
Did you sign up to try the Ultimate Test Drive? Let us know in the comments.
SOURCE Samsung [Thanks Paul!]