Samsung's SmartThings teams with Scout alarms for "real, tangible benefits"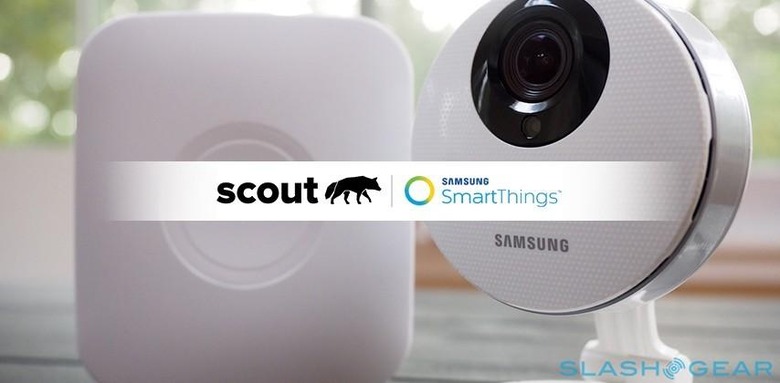 We're at the age of smart home functionality where we can move beyond devices and begin to enable services – so says SmartThings. We won't be dismissing smart devices – they still have a ways to go and much ground to explore – but the age of smart home software services has – according to SmartThings Vice President of Product Mark Yoshitake. Thats why the company has teamed up with Scout Professional Monitoring. "Smart home technology has advanced to a stage where we can move beyond functionality enabled purely by devices," said Yoshitake, "and start to plug in services that will bring real, tangible benefits to customers."
"Scout Alarm is the first of several premium services to build on top of the SmartThings open platform," continued Yoshitake, "which is designed to bring choice and options to consumers. We're excited for people to start experiencing the power of the smart home and home services together, inevitably leading to wider adoption."
With the Scout alarm system, users will be able to enable their smart home devices to alert them to illicit activity while they're away – or while they're asleep – or while they're deep within their own basements, looking at baseball cards or vinyl records.
Scout Professional Monitoring will be working with the Samsung SmartThings Home Monitoring Kit. This includes the Samsung SmartThings Hub and a wide variety of smart sensors for the smart home.
SmartThings users will be able to roll with Scout Professional Monitoring this week in Beta mode. Using this system will cost smart home users $19.99 per month with no attached contract. You'll find a big ol' smart home monitoring package up on ScoutAlarm right now if you're not already part of the system.