Samsung's overclocked 1.4GHz Galaxy S Plus gets benchmarked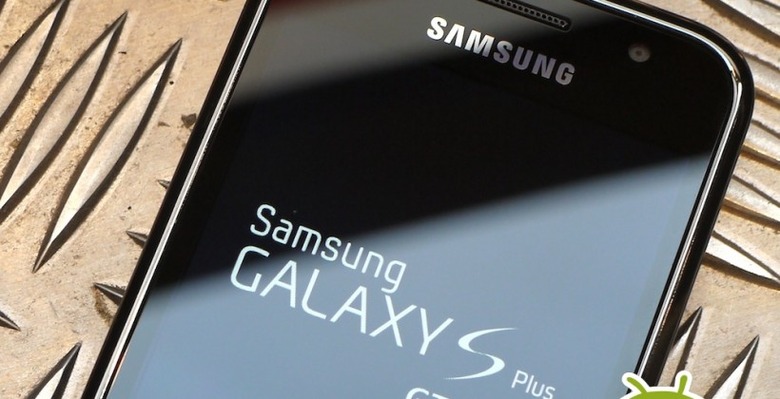 When is a Samsung Galaxy S not a Galaxy S? Why, when it's a Samsung Galaxy S Plus of course. The dual-core Galaxy S II may be getting the lion's share of attention these days, but Vodafone UK still things there's space for an overclocked version of its predecessor. Android Community grabbed some hands-on playtime to see if 1.4GHz makes a significant difference.
Outwardly, the Galaxy S Plus GT-I9001 is identical to the phone it replaces. There's the same plasticky chassis and 5-megapixel camera, 4-inch Super AMOLED touchscreen and undoubtedly iPhone-alike aesthetic in both the casing design and Samsung's TouchWiz UI. You get 8GB of integrated storage (and a microSD card slot) along with a front-facing camera and Android 2.3 Gingerbread.
It's the performance and battery which have seen the boost, however, with the original 1GHz Galaxy S comfortably out-performed in benchmarking by the new Plus variant. Samsung also reckons it will last 24-percent longer thanks to economy tweaks. Full benchmarks and details are over at Android Community, and expect the Galaxy S Plus to land on Vodafone UK imminently, priced from free on a new, two-year £31 per month agreement.
Update: Vodafone has put the Galaxy S Plus up for sale, and it's cheaper than expected: free on contracts from £25.