Samsung's new Gear VR now available for pre-order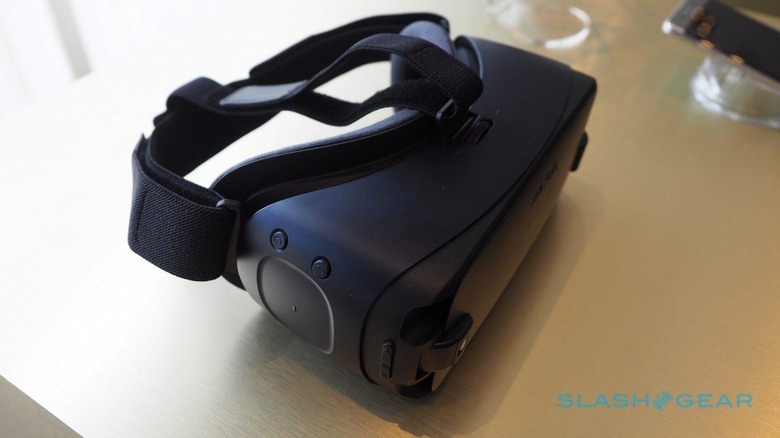 We may receive a commission on purchases made from links.
The Galaxy Note 7 is definitely the new star of Samsung's lineup, but the anticipated device is also releasing alongside a revamped Gear VR. Both devices will be launching on the same day, and indeed, it sort of seems like Samsung is positioning these two as complimentary devices, meant to be purchased and used together. While we still have a little while to wait – both the Note 7 and the new Gear VR will be launching on August 19 – eager purchasers can now pre-order Gear VR from either Amazon or Samsung.
The good news here is that you don't need a Galaxy Note 7 to use the Gear VR. Like the headset that came before it, the new GearVR is compatible with a range of devices, starting with the Galaxy S6 and including every major Samsung release all the way up to the Galaxy S7 and S7 Edge.
The new Gear VR will come with a few advantages over the previous iteration, with more padding in areas where the headset will come into contact with your face and improved straps for a better fit. It'll also feature a USB port that will allow users to stream media from a thumb drive. Just as well, field of view has been given a slight boost with this release. This new Gear VR will cost the same amount as the headset that came before it, coming in at $100.
Those who are planning to upgrade to the Galaxy Note 7 may want to wait on purchasing a Gear VR just in case Samsung or carriers offer some sort of giveaway promotion (like they did when the Galaxy S7 launched), but for everyone else, you can find the Gear VR available for pre-order through both Amazon and Samsung. Are you planning on picking one up?
SOURCE: UploadVR