Samsung's new $300m self-driving fund is already splashing cash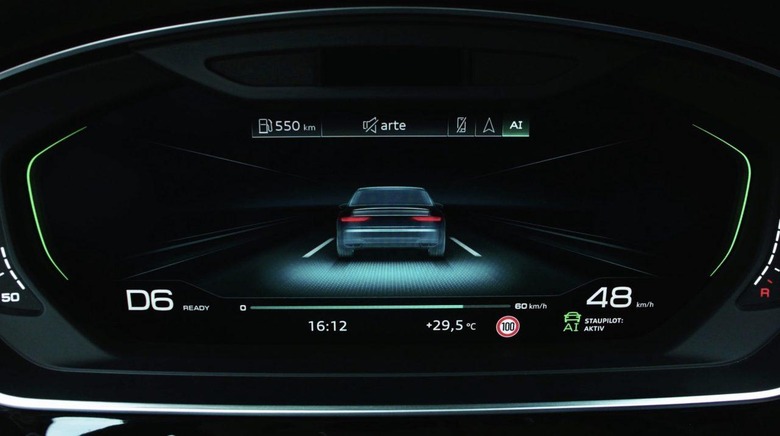 Samsung has opened up a $300m fund for autonomous vehicle tech, aiming to splash some cash at projects aiming to help cut human drivers out of the equation. Dubbed the Samsung Automotive Innovation Fund, it'll focus not only on fully driverless systems but advanced driver-assistance systems (ADAS) too. Samsung says potential beneficiaries are teams working on machine vision, AI, and smart sensors.
Other areas of interest include high-performance computing, connectivity solutions, automotive-grade safety solutions, security, and privacy technology. First to get some cash is TTTech, which will get 75m euros ($87m) to help fund its work on modular hardware platforms that run the company's ADAS and autonomous safety systems.
"Together we will build products to support new NCAP requirements, solutions for in-vehicle infotainment systems, and new scalable architectures to support fully autonomous vehicles across various industries," Stefan Poledna, Member of the Board at TTTech, said of the partnership with Samsung. The company has already cut a deal with Volkswagen Group, and will be providing the zFAS piloted control platform that underpins the 20198 Audi A8's Level 3 autonomous systems which we tried out recently. That will allow the upcoming luxury sedan to steer itself, as well as control speed and braking, in low-speed traffic jams.
While Samsung might not seem the most obvious company to have a sizable automotive-related fund, there are more than a few connections. For a start, it acquired Harman earlier in 2017, which already provides the infotainment systems and other components to multiple automakers. Even before that, though, Samsung had a minority share in Renault Samsung Motors with French automaker Renault, a little known company in South Korea.
Still, the future is autonomous – at least, that's what we're meant to believe – and Samsung isn't sitting idle there. The company has on-road driverless car test licenses in both South Korea and California, as it tests out new components and systems. However, it's clear that it has no plans to make its own vehicle.
Instead it will focus on "working with automakers and mobility enablers," the company said today. The fund will work in collaboration with a new Harman Autonomous/ADAS Strategic Business Unit, which will report to the Harman Connected Car division. Also involved will be Samsung's Strategy and Innovation Center (SSIC) Smart Machines team, which is another set of engineers looking at "next-generation mobility solutions."